About their experiences studying German
Kelsi Mundell graduated in 2015 with a BA in Psychology and a minor in German. Kelsi was accepted into the Master's Program of International Affairs at City University of New York Baruch College, and plans to pursue a career within the international field. Kelsi says, "Studying in a foreign country and practicing a second language required me to get comfortable with the uncomfortable and it greatly changed my world view and sense of self. Consequently, I contemplated my academic and professional goals with much more intention and understanding of what I enjoyed and what I didn't. Additionally, participating in the SSU German Club and living in Germany grew my local professional contacts into a global network and thereby completely reframed my understanding of what kinds of professional opportunities exist. For example, I met international students who parlayed their stays in hostels to seasonal work opportunities giving them another way to travel the world and learn additional professional skills such as international communication and marketing." Kelsi was featured as an Alumni Spotlight. See the full interview.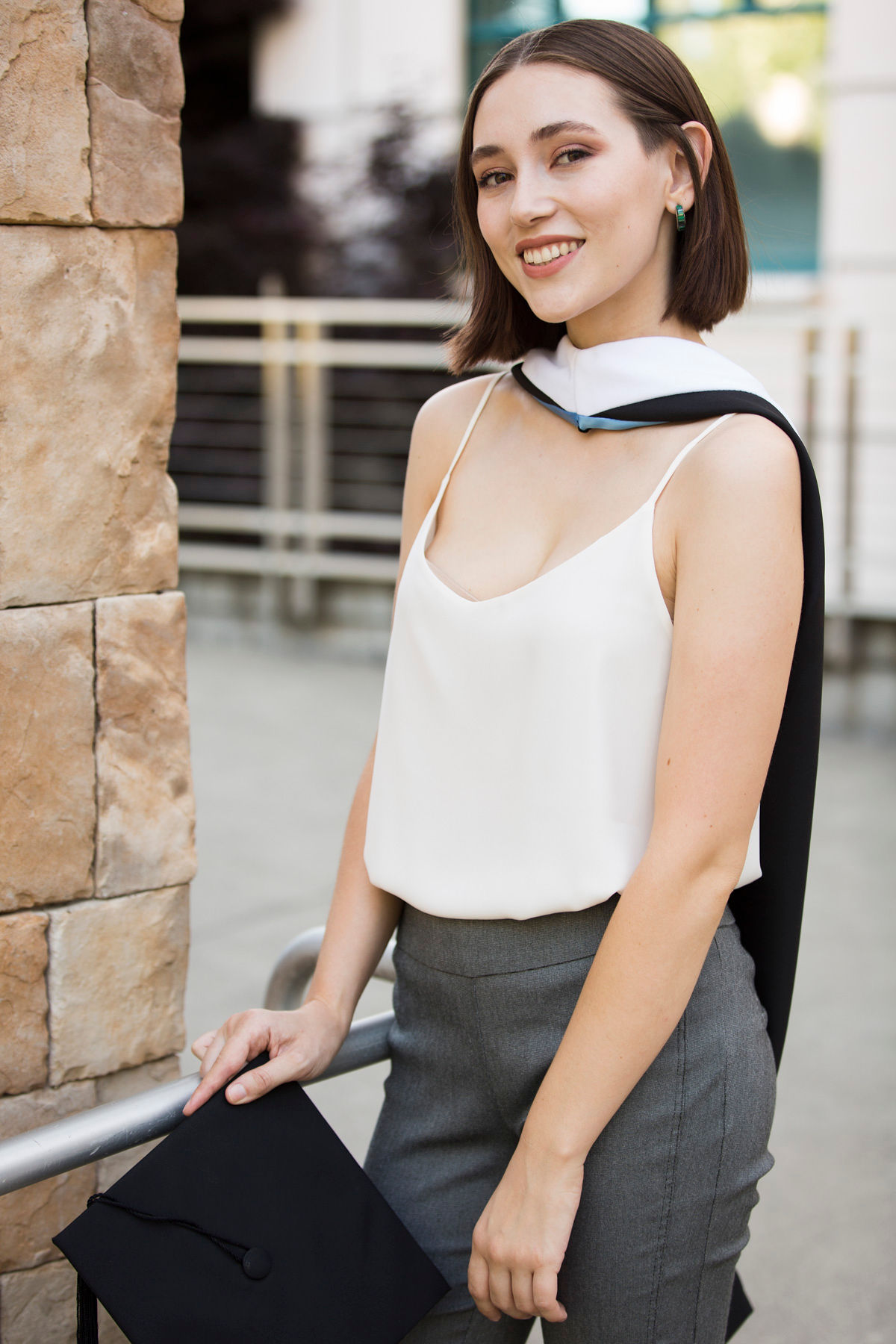 Josephine Ockrassa graduated from SSU in 2019 with a BA in German Cultural Studies, and a minor in Music. She is currently completing her Master's Degree at SSU in History. Josephine says, "During my time in the German Cultural Studies Program, I took advantage of the interdisciplinary studies element. It afforded me the freedom to explore different academic interests while ultimately providing structure. The program encouraged my exploration of various aspects of German culture and history. It was because of German Cultural Studies that I decided to pursue an advanced degree and career in History." Josephine was featured as an Alumni Spotlight. See the full interview. 
Elise Manzanillo graduated in 2018 with a special major in German Cultural Studies from SSU. She is currently enrolled in the Master's Direct Entr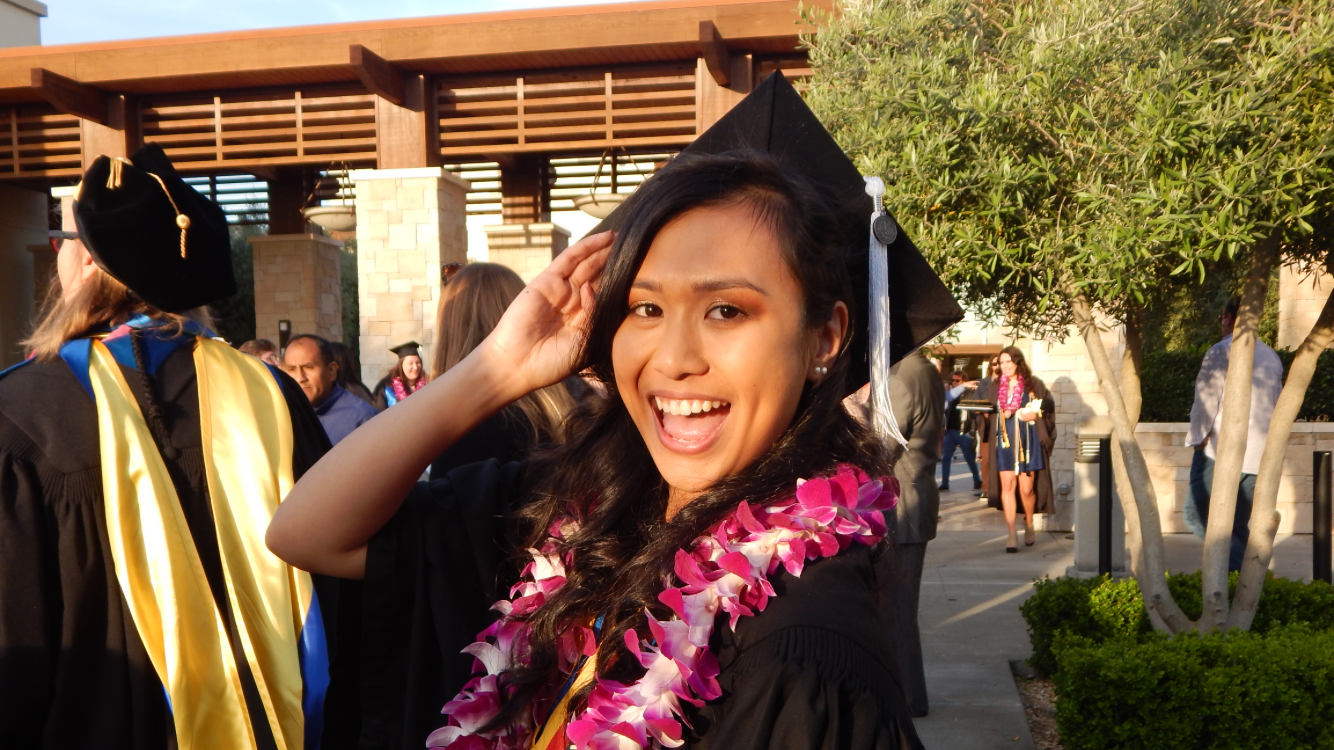 y Nursing program at Columbia University in New York City and was also accepted into their Doctor of Nurse Practitioner program focusing on the Family Nurse Practitioner specialty track. Elise says, "During study abroad, I was fortunate enough to study in Tübingen, Germany, where I was submerged in the German culture. This program exposed me to a very different way of living through not only their language but perspective. It allowed me to adopt a global perspective by living with a different population. Additionally, I was able to volunteer at a local Kindergarten which reaffirmed my desire to have a career that is community-based where I can work with people one-on-one. The skillset in intercultural communication elicited me to pursue a career in health care where I would be able to equitably treat patients in underprivileged populations through my experience and knowledge." Elise was featured as an Alumni Spotlight. See the full interview.
Holly Blevins (formerly Lyon) graduated in 2018 with a special major in German Cultural Studies and a BA in Environmental Studies and Planning (ENSP), with a concentration in Conservation and Restoration. She also completed a minor in Biology. Holly is currently working on an MSc. in Ecology, Evolution, and Conservation at the University of Potsdam in Germany. Holly says, "Studying for my master's in Germany is great, because there is a ton of research and funding going into Ecology and Conservation here. I'm learning from some really knowledgeable professors, and there are some exciting projects going on in the region that open up possibilities for master's theses or internships." Holly was featured as an Alumni Spotlight. See the full interview.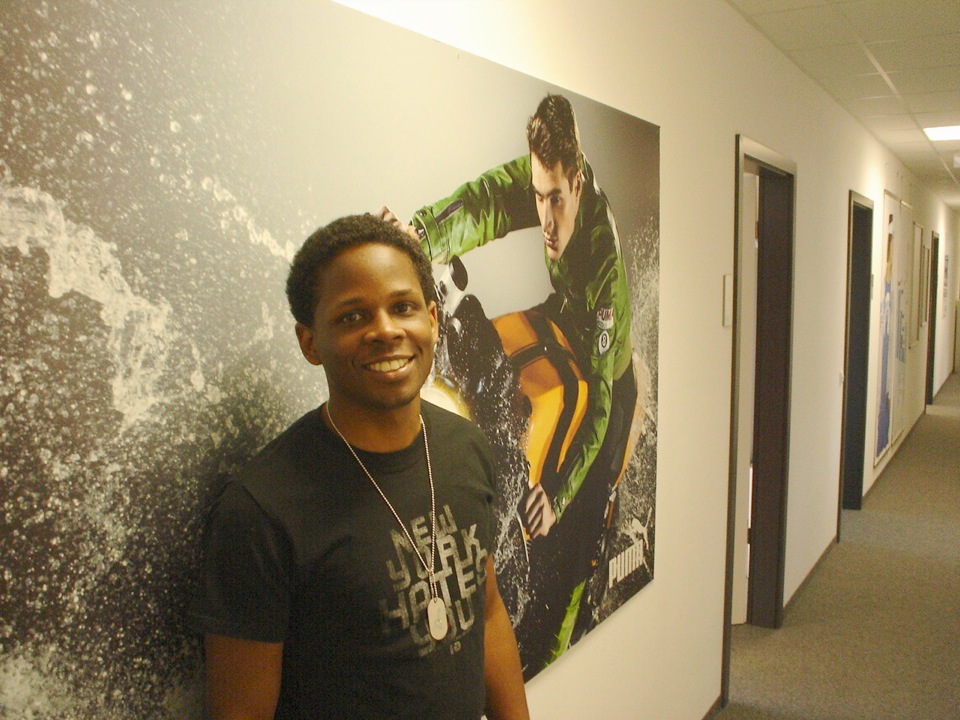 Marcell Johnson: "When I started learning German at SSU, I had no idea about the wonderful opportunities that the German program would allow me to experience. The journey has been incredible! Beginning my German lessons on that snowy day in Rohnert Park, I could not have imagined the path that I would eventually pursue. A few years later that translated into a prestigious government scholarship program sponsored by Cultural Vistas via the German Bundestag, enabling me to study and intern for a year in Bavaria. After briefly returning to SSU to complete my German minor, I returned to Germany where I have since settled into one of the coolest cities ever--Berlin! My thanks to SSU and its German Program for unlocking the door to an unbelievable life. I have since become incredibly fluent in German, have made the coolest of friends, and developed a career with an international software company called Tillhub with great prospects in the capital of Germany."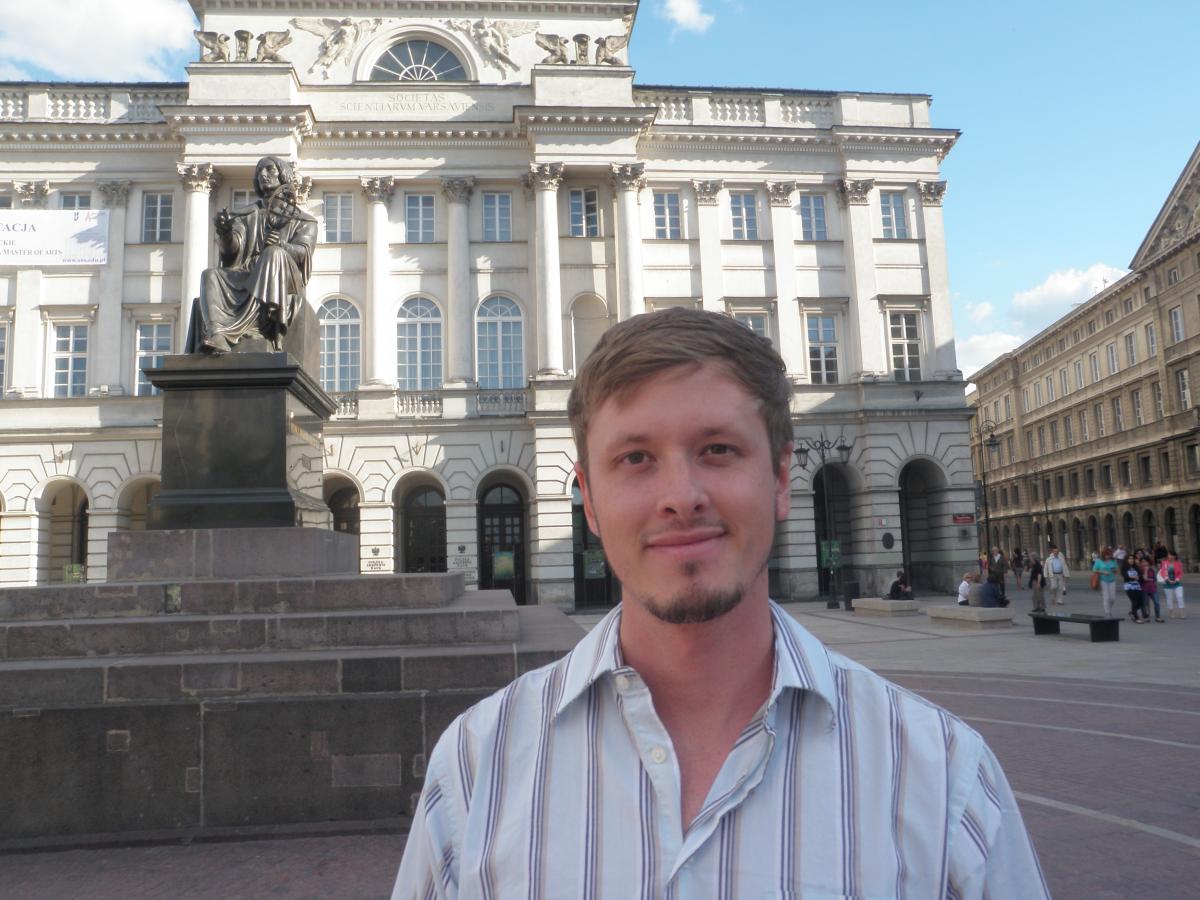 Kevin Smith: "Learning German at SSU gave me a great perspective and opened countless doors to great opportunities in the German speaking world. Germany, Austria and Switzerland are dynamic countries, full of professional opportunities. After graduating from SSU with a BA in History and a minor in German, I worked in Germany as an English instructor, after which I was employed by an internationally active industrial technology firm based in Switzerland, where I acted as a liaison between the United States and Switzerland. I am now about to begin an MA program in Europe which will certainly continue to open further doors."
Grant Nichols: "Taking German at SSU was the best choice I've made in my life! It enabled me to realize my dream of studying abroad in Germany! I very much enjoyed studying German at SSU, because it is such a wonderful program  that has a great community of language students who are all interested in learning the language and learning about Germany. I made good friends in the program, and the German Program offered many cool and special events. The best part, though, was going to Germany for one year, and the program prepared me well. I changed and developed so rapidly in such a short period of time, that I could barely recognize the person that came back to to the States to finish his degree. After coming back to SSU, I felt as if I had been exiled, but I have since returned to study American literature at the University of Tübingen! I am very interested in discovering the differences between German and English, and studying "Amerikanistik" from the other side--in Germany. I am so happy to pursue my life here in beautiful Tübingen in Southern Germany with my German friends that I found during my time of study abroad. Come to Germany and let me buy you a coffee!"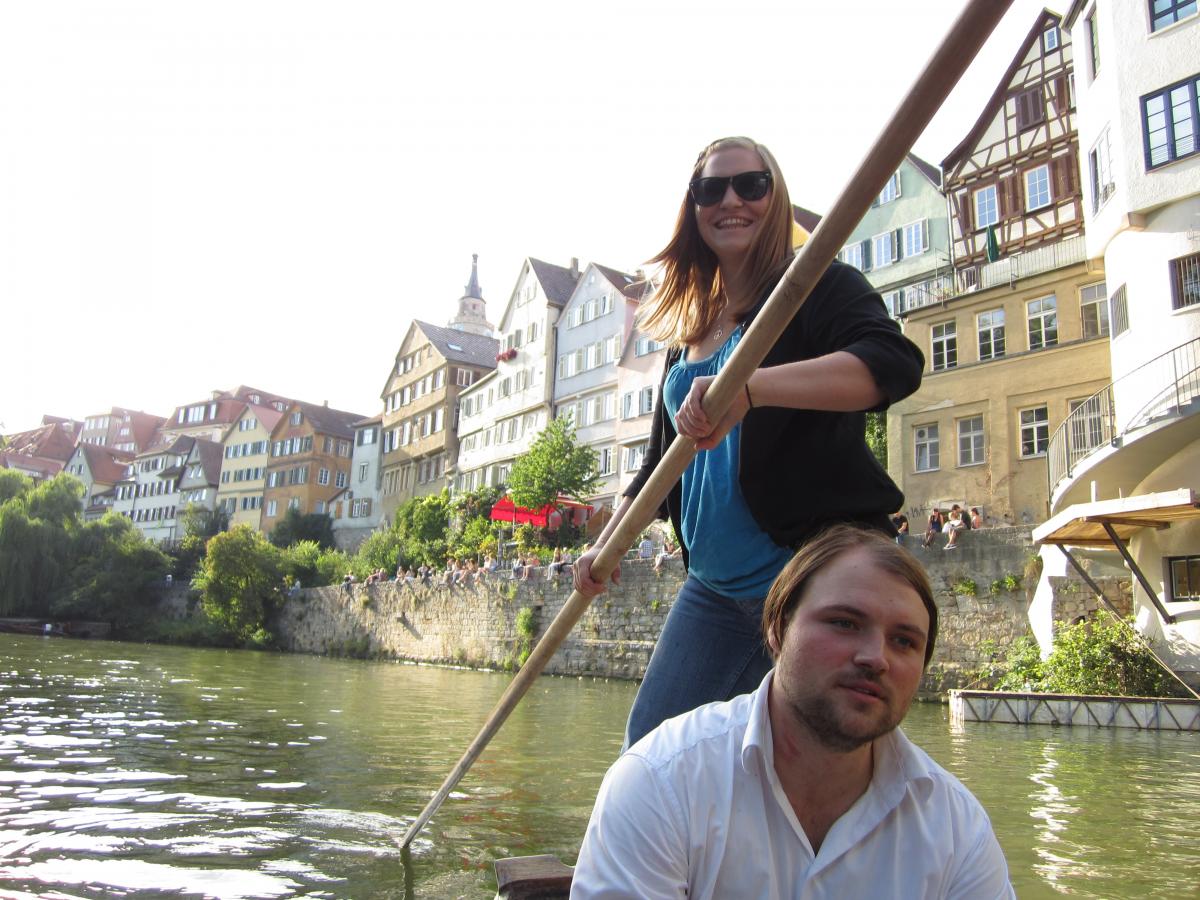 Anne Lattka: "My decision to learn German has been one of the best decisions I have made in my life. I studied abroad for one year in Tübingen/Germany where I embraced a new culture and way of life.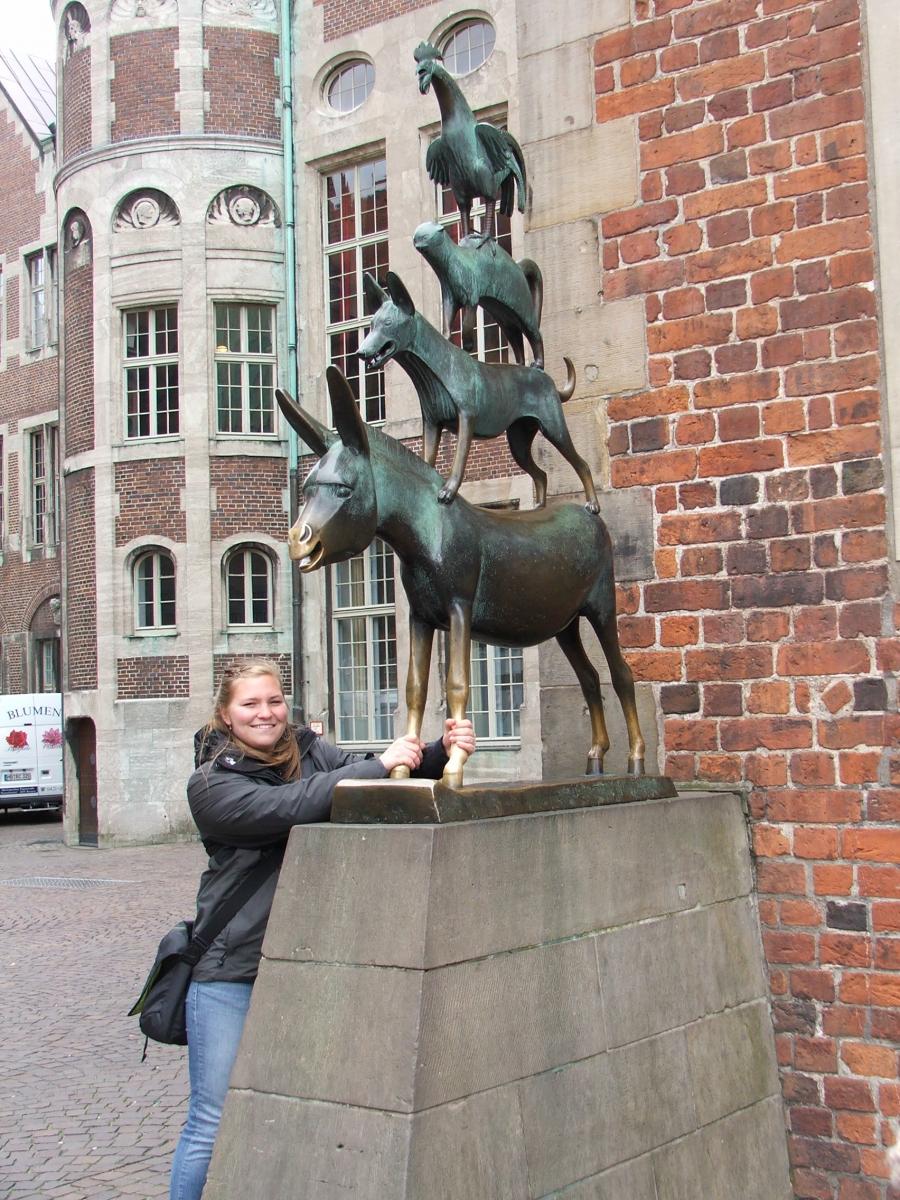 Although it was often challenging, being immersed in the culture greatly improved my comprehension of the German language. Through my experience abroad, I have gained a greater sense of individuality and sense of self. Adopting a new culture and language has broadened my perspective of the world and has encouraged me to continue to explore and travel in other countries. I now have close friends across the globe and have gained a deeper intercultural understanding and global perspective."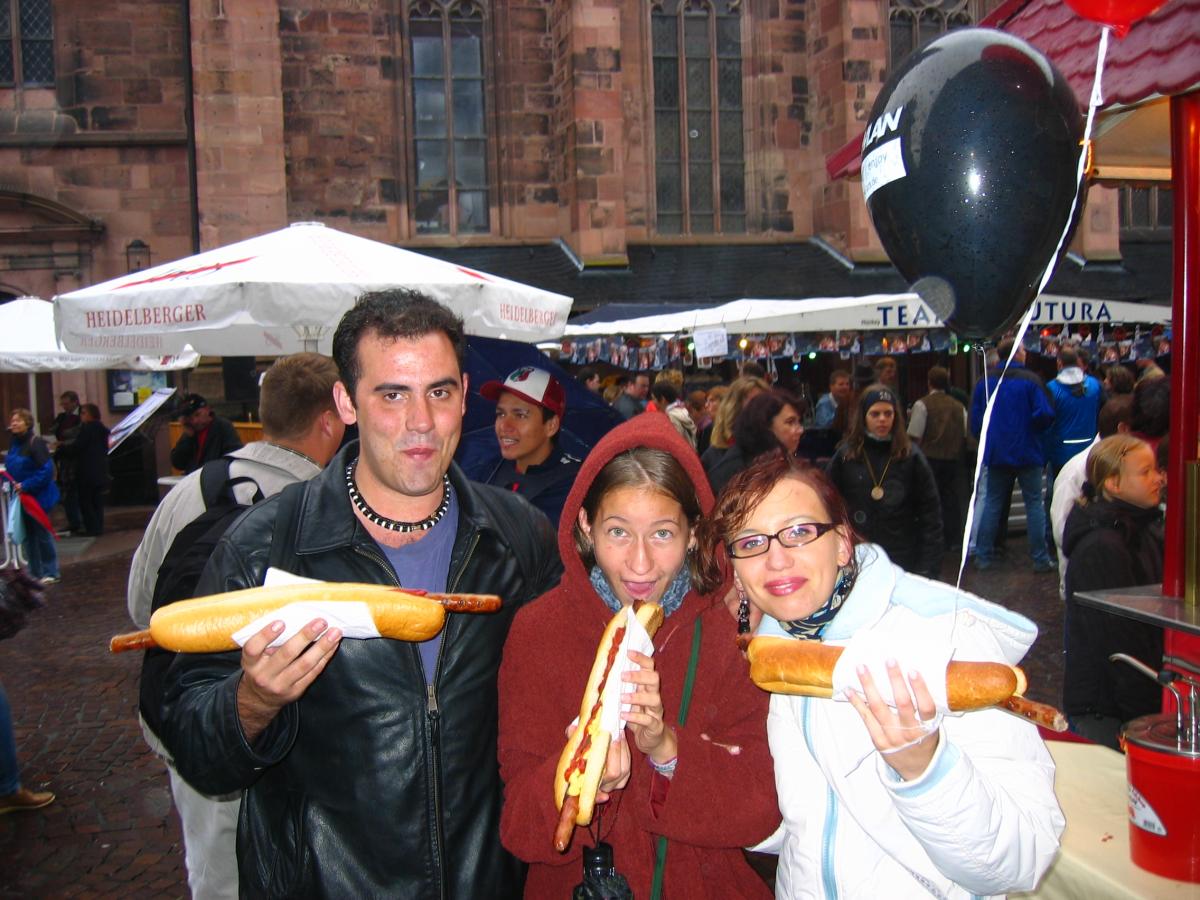 Joyna Heinz:  "That's me in the middle with my friends at the "Heidelberg Herbst"-Festival! I studied in Heidelberg for one year through Sonoma State's exchange program. I had studied German for two years at SSU, and had some amazing teachers, especially Michaela, who enthusiastically supported the idea of studying abroad. I  wanted to gain a new perspective and experience what it would be like to live in another culture. Additionally, my mother is German, and I was curious to learn more about her culture and how she grew up. The experience of studying abroad has been life-changing. Since then, I graduated from SSU with an International Business degree, and went on to pursue a Masters degree in International Education--which focused on being a study abroad adviser! I've taught English in Vienna as a Fulbright Scholar, and now work at the California College of the Arts in San Francisco in their International Office. All of these decisions have occurred through the original experience of studying abroad; I doubt I would have followed this path if I had not studied abroad. The best part is that I have made lifelong friends in the process, and have a chance to visit them all over the world!"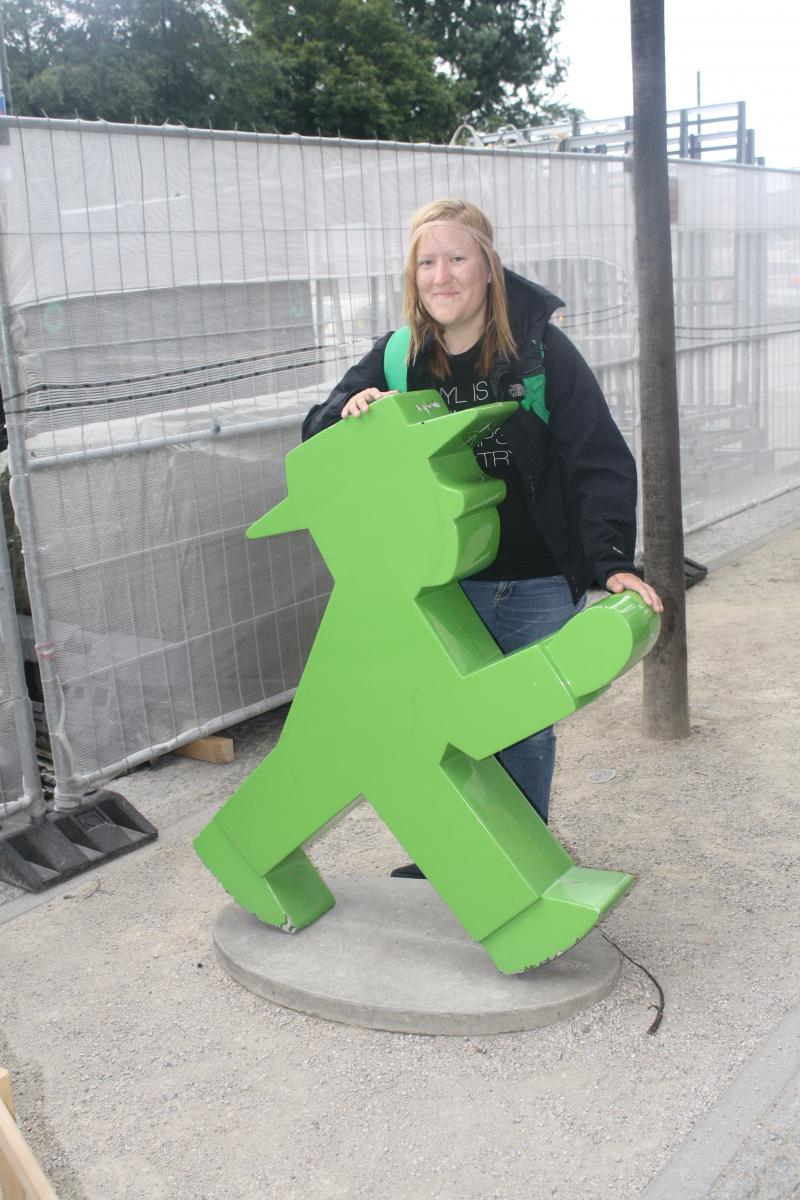 Natalye Childress (with Ampelmännchen in Berlin): "I first started learning German while working on my master's degree at SSU. Although I was already part of the English Department, everyone in the German Program warmly welcomed me to their fold. Through this, I found that it became much easier to stay motivated to learn German. I attended the weekly 'Stammtisch' to practice speaking with other German students, and went on extra credit outings to learn more about the language and culture. I also joined the German club, and we attended events such as the Cotati Oktoberfest and the 'Berlin and Beyond German Film Festival' in San Francisco. While I was at SSU, we also had a FLTA (Fulbright Language Teaching Assistant) from Germany who was a wonderful combination of teacher and peer. All of these things combined were factors that kept me interested in the language and made it fun! After graduation I moved to Berlin, where I continued with German instruction. Naturally, I speak better German now, but my time at SSU helped prepare me for functioning day-to-day in German society. I also learned an important lesson that is especially applicable for study abroad students, and that is that you only learn as much German as you are willing to learn. The best way to improve is to immerse yourself in the culture and insist on speaking German as often as possible. It's difficult at first, but it gets easier over time. Now I am engaged to a German man and we plan to live in his hometown of Berlin indefinitely. Although life abroad is not for everyone, I took a gamble and discovered that it was right for me. I didn't have any expectations when I started to learn German but the language has opened doors and provided me with opportunities that I could never have imagined!"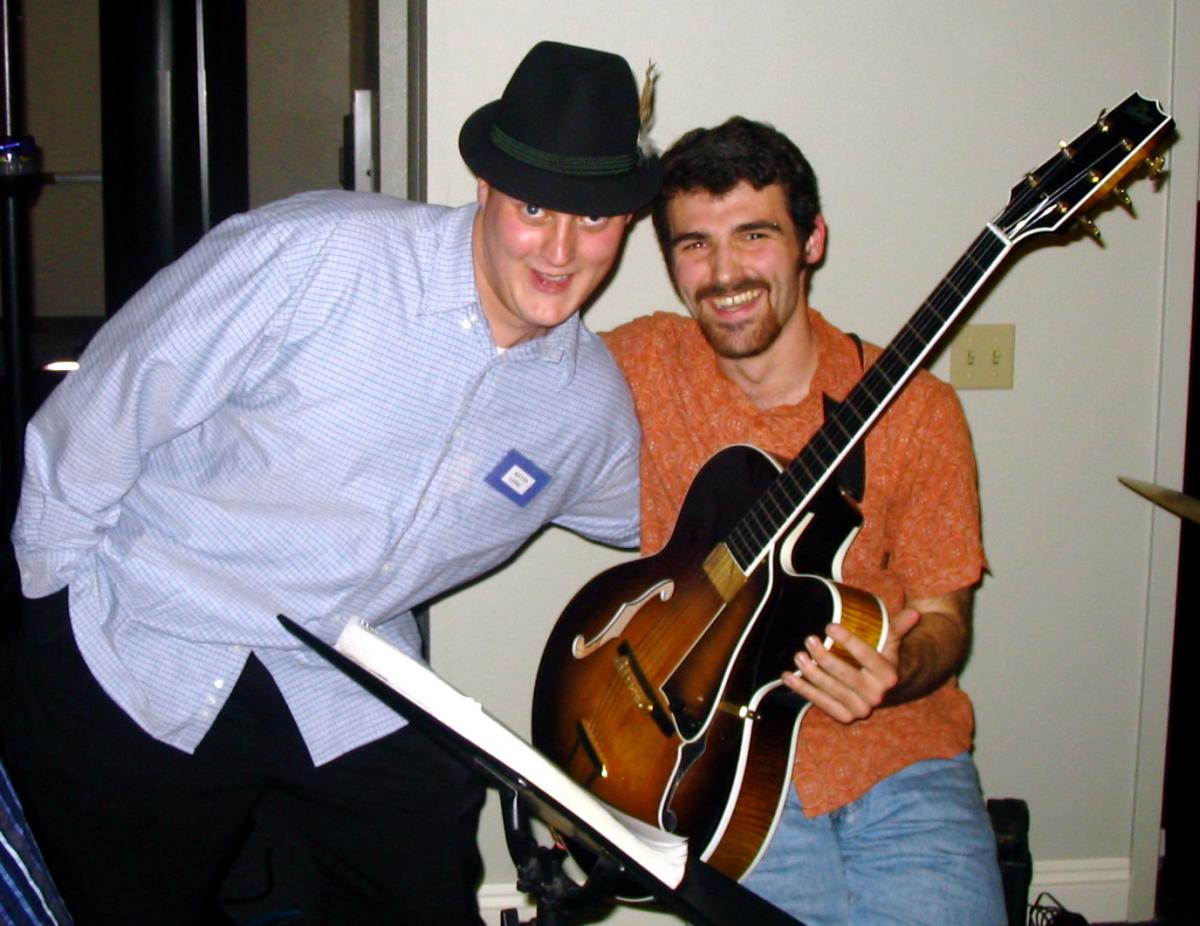 Kevin Long: "Learning German gave me a whole new perspective on the world while also developing skills that I use every day.  While working on my German minor, I had the opportunity to study in Germany, meet new people in Kaffeestunde and Gemütlichkeit (our Coffee-Hour and German Club at SSU), help organize a Sprachfest (Language Festival) and the German Film Series. The photo shows me, on the left, having fun at one of our Language Festivals! SSU's German Program may be small, but it is also a tight-knit group in which I developed long-lasting friendships and had many great times. Since graduating from SSU, I studied law in San Diego where I earned my Juris Doctor degree and a Certificate in Global Legal Studies, and was recently admitted to the California State Bar."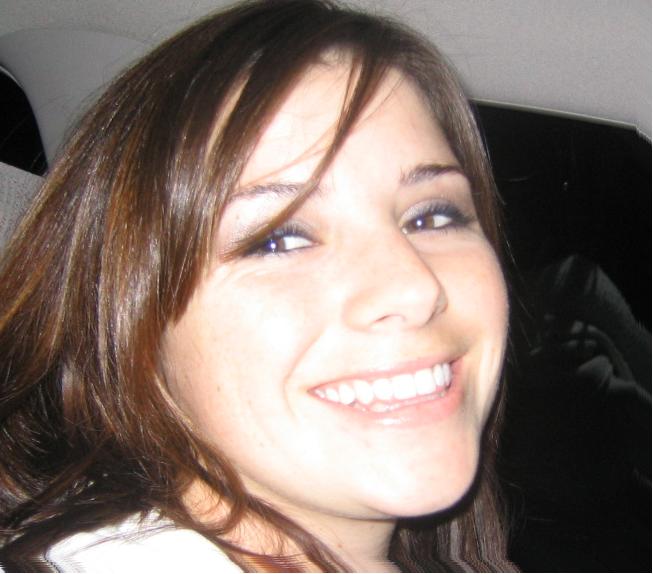 Jessica Blackburn: "Studying abroad was the most challenging yet rewarding experience I've ever had! Deciding to go to Germany for a year was a tough decision but being there and realizing what you're capable of is the best feeling.
You'll run into things everyday that are different from home but you accept and enjoy them and by the time you leave you realize that you've adapted to a new culture and grown in an incredible way. Studying abroad is one of those experiences that once you achieve it, you can't imagine your life without it. Studying German was the key to this unique experience!"

Cody Bryant-Zygowaski: "Not learning German while at SSU would have been a huge mistake, and something that I would have regretted for the rest of my life! Not only was it a fun and very engaging time, taking German classes also opened so many doors for me, that I never thought were possible. I was able to study abroad for one year in Heidelberg, one of the most enchanting cities in all of Germany and home to one of the best universities. But it gets even better. Currently I am doing a year-long internship at the memorial site Moritzplatz in Magdeburg, which commemorates the former citizens of East Germany who were persecuted and detained there during the time of the GDR. I know that without my knowledge of German history, my bilingual speaking abilities, and general love for the German culture, I would not have been selected for the position. All these qualities I learned and honed within the German program at Sonoma State. People tend to sleep on Germany and ignore all that the country has to offer. I strongly urge you to not be one of those people!"
To look at samples of final research presentations by special major students in German Cultural Studies follow this link