Join the SSU German Club "Gemütlichkeit!"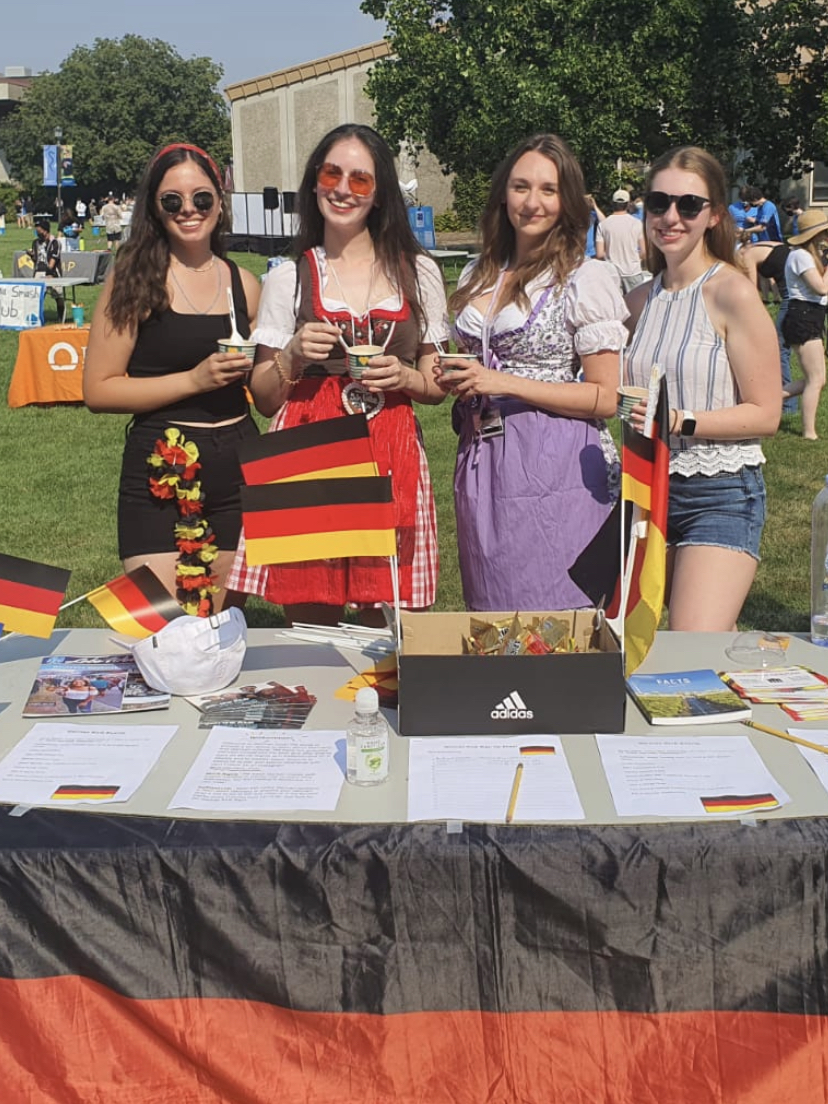 German Club at Big Night, Fall 2021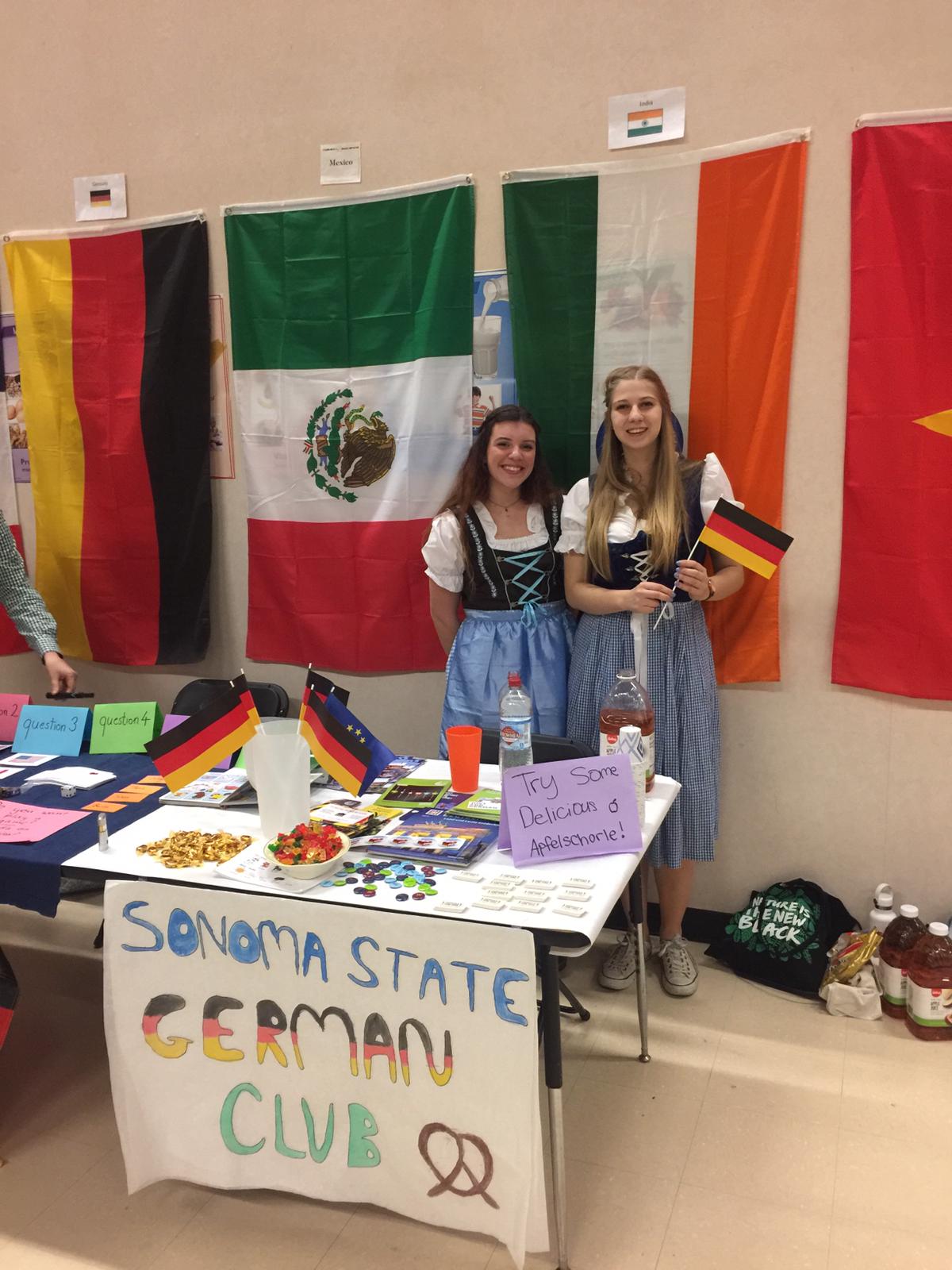 Madeline Hansen, German Club President, on the left with Elena Magill, visiting Fulbright FLTA, on the right, AY 2020-21
Guten Tag! 
My name is Gabriel and I am the current President of the SSU German Club. I am from Petaluma, and so far this is my second year at SSU where I am majoring in German Cultural Studies. I studied abroad in Austria for a year in High School and have wanted to pursue German ever since! I'm most of all excited to meet everyone and speak German and talk about our interests at our events this year like our weekly Wednesday night or "Filmabende," the Cotati Oktoberfest and so much more. German knowledge is not required, so everyone can hang out and learn about German culture! It's also exciting to welcome Yasemin, our new Fulbright FLTA (Foreign Language Teaching Assistant) and our two German PLFs (Peer Language Facilitators), Gamze and Lydia!. Meet them at our Kaffeestunde Tuesdays at noon outside the SIP (or inside if the weather is bad). That is one place where can learn more about the German Club and make new friends. If you have any questions regarding the club, please email me at petersong@sonoma.edu.
I look forward to meeting you! Bis dann!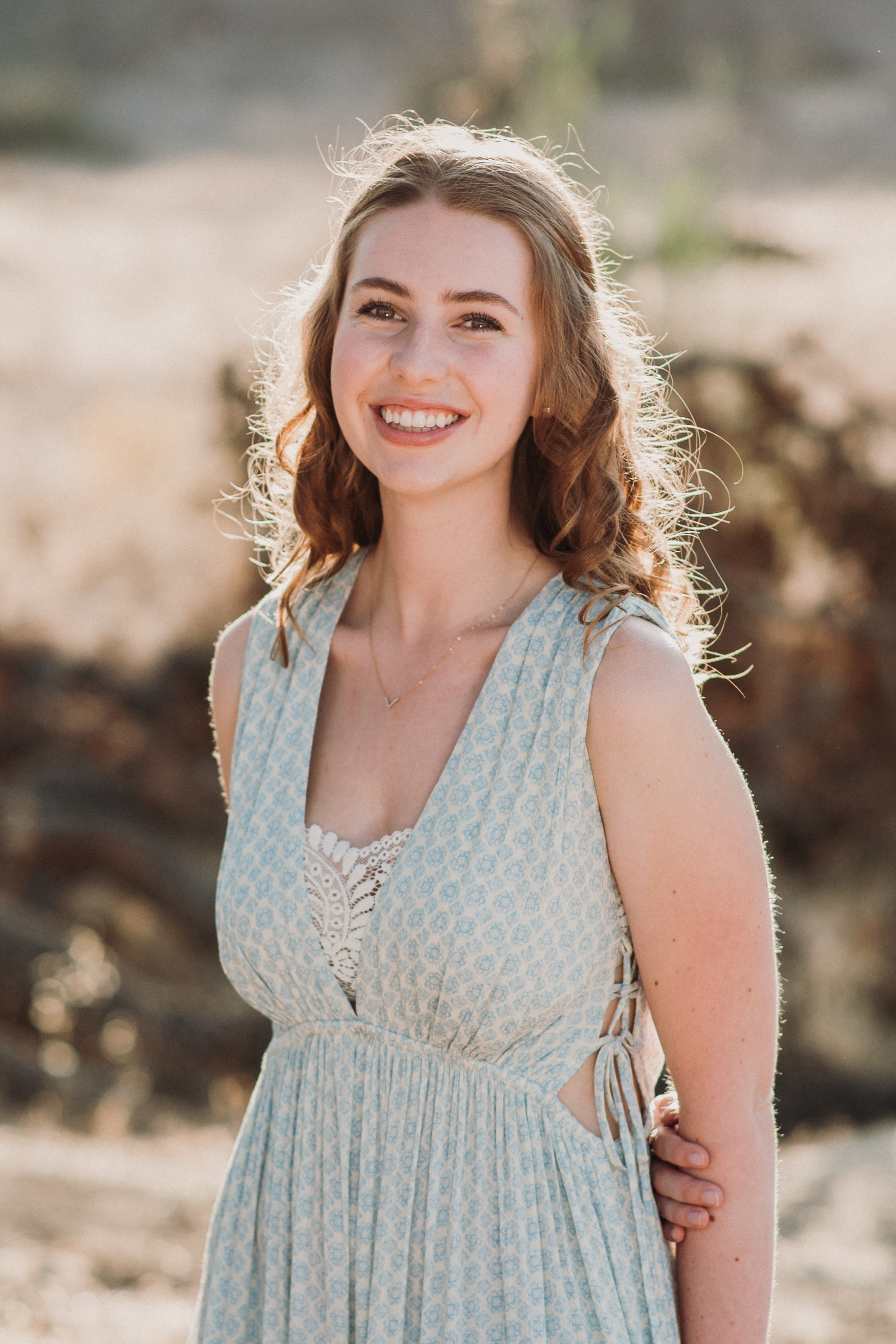 Hallo zusammen! My name is Molly and I am the SSU German Club Treasurer. We are looking forward to meeting you all at some events this year! We have planned activities such as a picnic, soccer game, movie nights, carneval, game nights, and much more! No knowledge of German is necessary; just come to have a good time and meet others. Our club is a great place to make lasting friendships with others interested in Germany as well as a wonderful opportunity to talk with our German Language Teaching Assistants! :)
German Club on Facebook: https://www.facebook.com/groups/ssugermanclub
"Gemütlichkeit" is kind of pronounced as "ge-moot-lish-kite". Bless you? No, it has nothing to do with sneezing or saying "Gesundheit!" It is the German club on campus. "Gemütlichkeit" is one of those wonderful German words that cannot easily be translated in one word. It basically means coziness or leisureliness, and calls up a certain comfy atmosphere in which friends take time to talk and enjoy each other's company.
"Gemütlichkeit"-members describe the club as a club "with a German influence" and stress that it also includes those students who do not speak German but are interested in the cultures of Germany, Austria, Switzerland, and Liechtenstein. The club members hold regular club meetings, communicate online on Facebook, and they also meet regularly in SIP for "Kaffeestunde". That's when they speak German over a cup of coffee. Why not join them there? Feel free to drop by if you want to refresh your German or simply meet some German students on campus & get involved in club activities. 
If you are interested in German cinema, watch for flyers about our weekly film series and Facebook announcements to learn what films are shown, and when and where.
If you would like to join our German Club, check out the campus organizations web page and create your account. We would love to have you! All current events will be posted  as well as on our Facebook group. Tschüs und bis bald!"