Fall 2021 German Club Events
Come join our Fulbright FLTA Yasemin and our PLFs Gamze and Lydia from Germany, as well as other students for relaxed and fun activities while learning all about the German culture!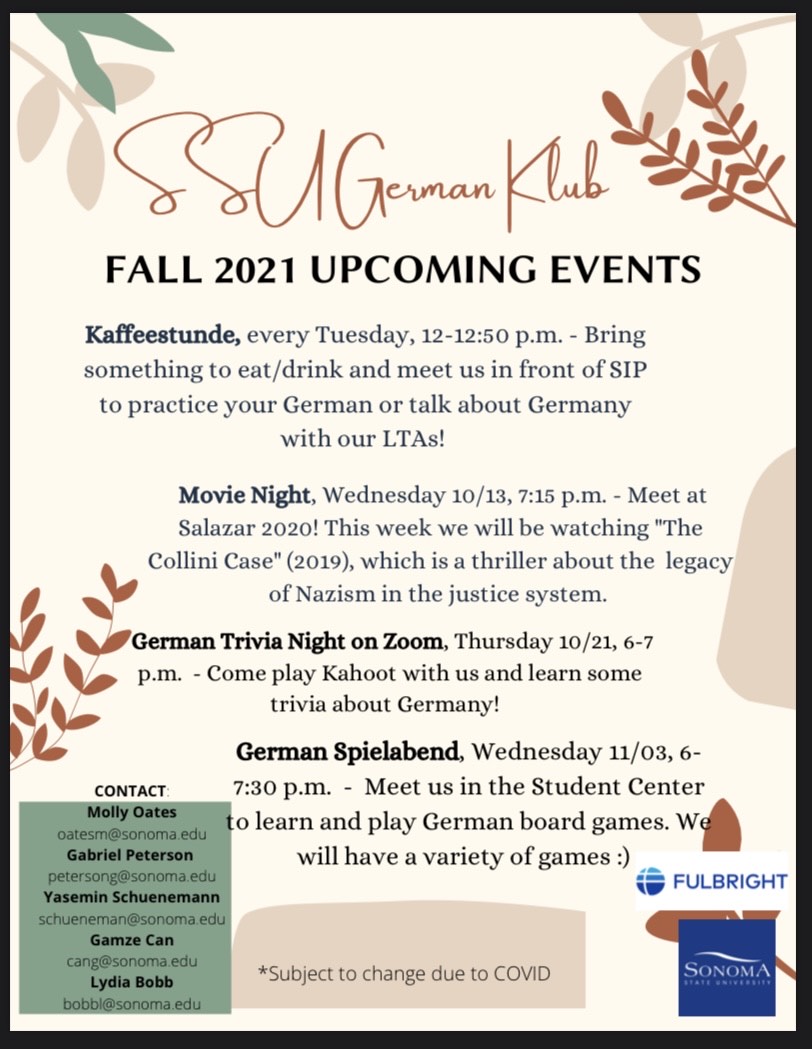 German Film Series, Fall 2021
The SSU German Club invites you to their Fall 2021 German movie nights. Join other German students and members of the German Club! Meet Yasemin Schünemann, our Fulbright FLTA from the University of Stuttgart, who will screen the German films (with English subtitles) and offer a discussion afterwards. 
You will also have the opportunity to meet our PLFs Gamze Can and Lydia Bobb from Germany!
All films are connected to German language, literature, and film classes at SSU. 
When and where?  Every other Wednesday at 7:15 p.m. in Salazar 2020.