Max Robinson
B.A., French, B.A., Communications, 2021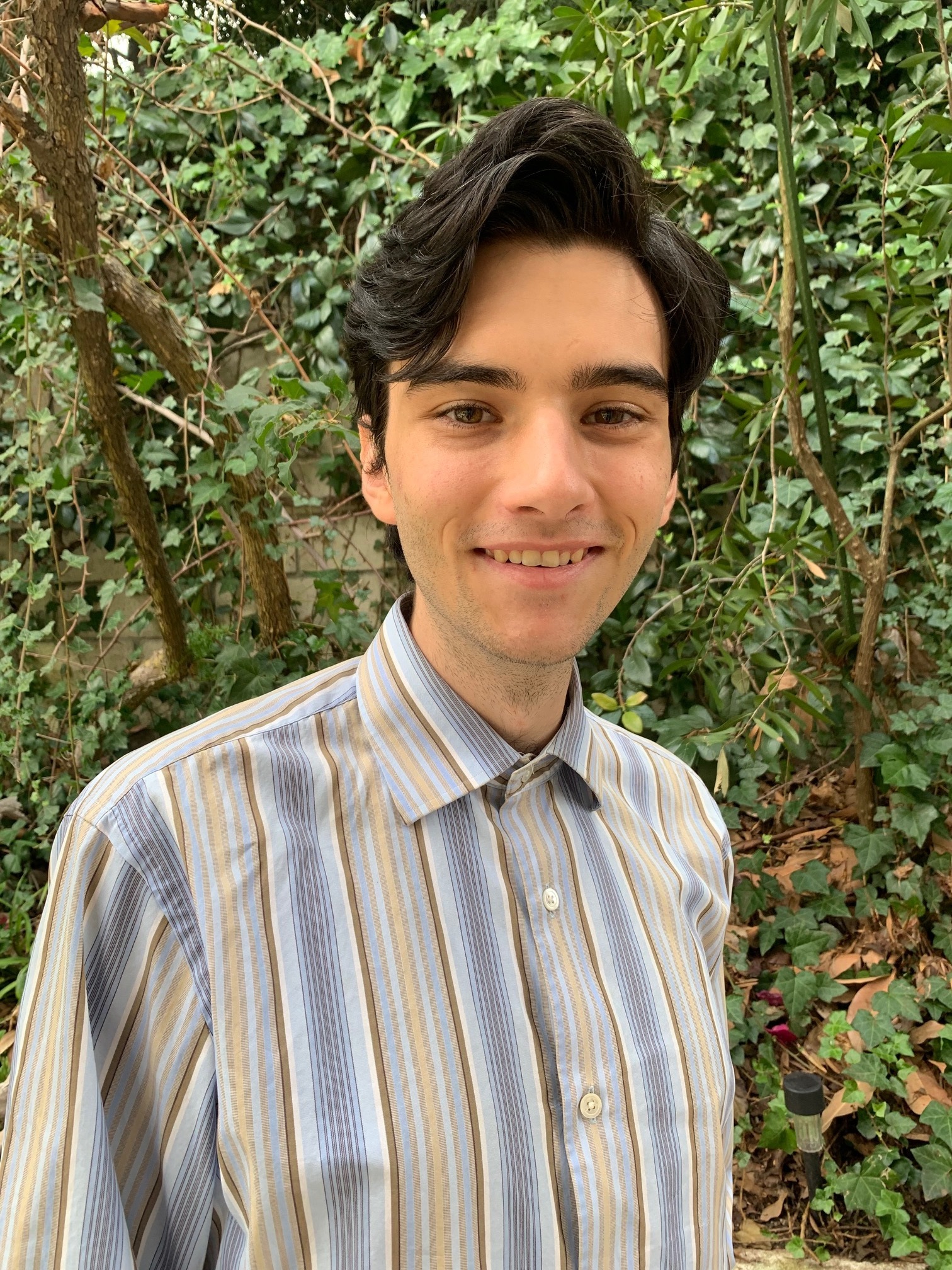 My time spent at Sonoma State was unforgettable, to say the least. The French program inspired me to put aside my fears, and study abroad in Paris, leaving my family, my friends, and my sense of comfort behind. For the inspiration that led me to study abroad, the excellent program comprised of memorable professors and peers, and for the lessons I learned at university, I extend my deepest gratitude to the professors of the French program. The support given to me at Sonoma State was unprecedented. I will carry the French language, the memories I made, and a deep love for France with me wherever I go. The infinite support I was given has propelled me past graduation into a completely different field. I now work in the field of public relations, at a firm located in San Francisco. Dr. Olivier Marteau, Dr.Christine Renaudin, and Dr. Suzanne Toczyski, thank you all so much for the lessons you taught me along the way.
Sean Durkin
B.A., French, 2021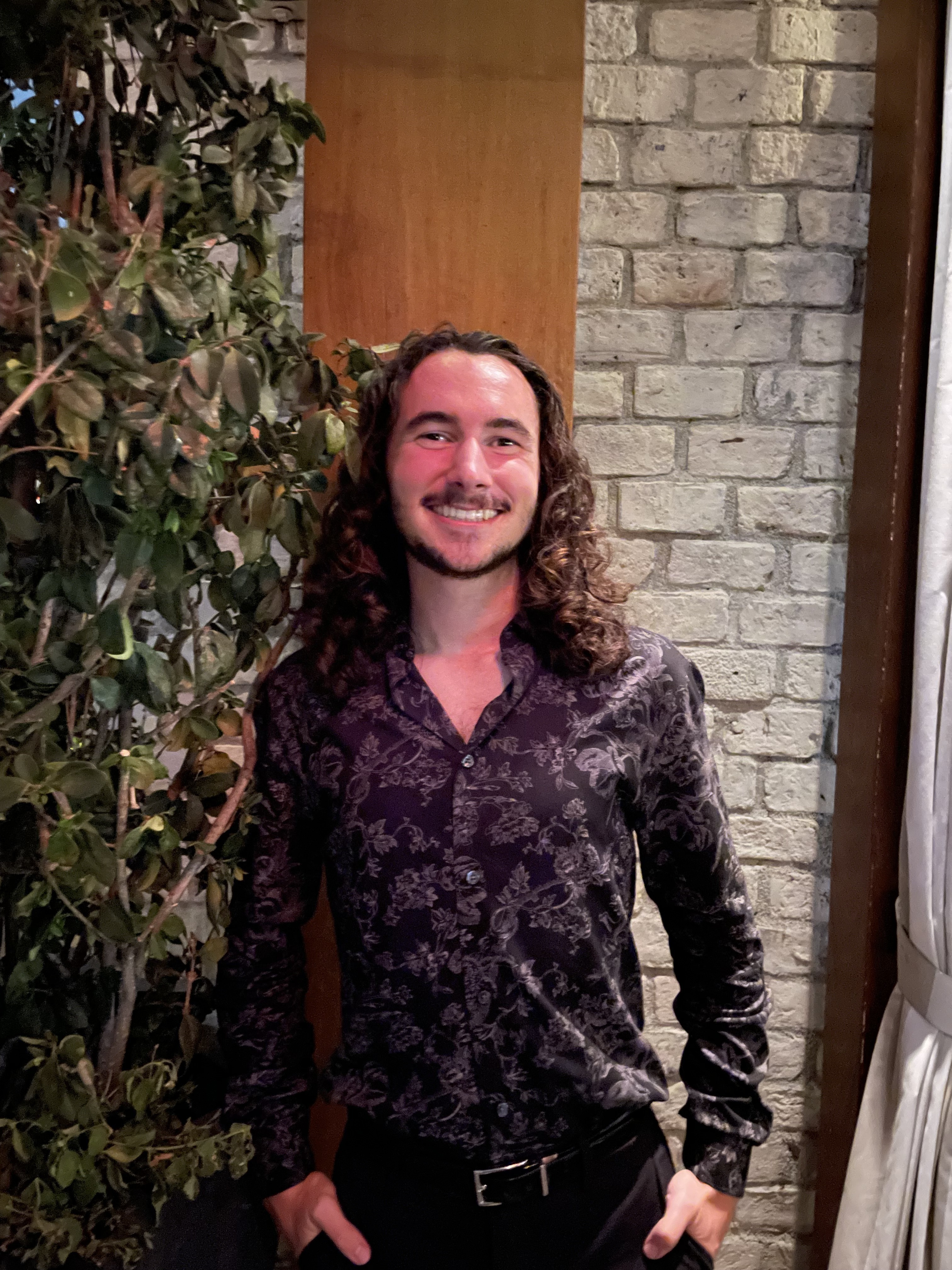 For the time I spent attending Sonoma State University in pursuit of a degree in French, I cannot express to the fullest extent my gratitude to all those whom I have met along the way. This program opened my eyes to the wonders of the Francophone world, and even more so to the wonderful speakers of the language. Whether studying in Rohnert Park or in Paris, I can say with full confidence that the professors and students were the biggest factor in helping me grow as both a French learner and as an individual. All of the abounding love and support has prepared me to the fullest extent for my next chapter in life. I now attend Pepperdine University as a Master's student going into the field of education/teaching, and I have the privilege of student teaching in an elementary school's French immersion program in Pasadena, California.
Cali Pettit
B.A., French, B.A., Early Childhood Development, May 2021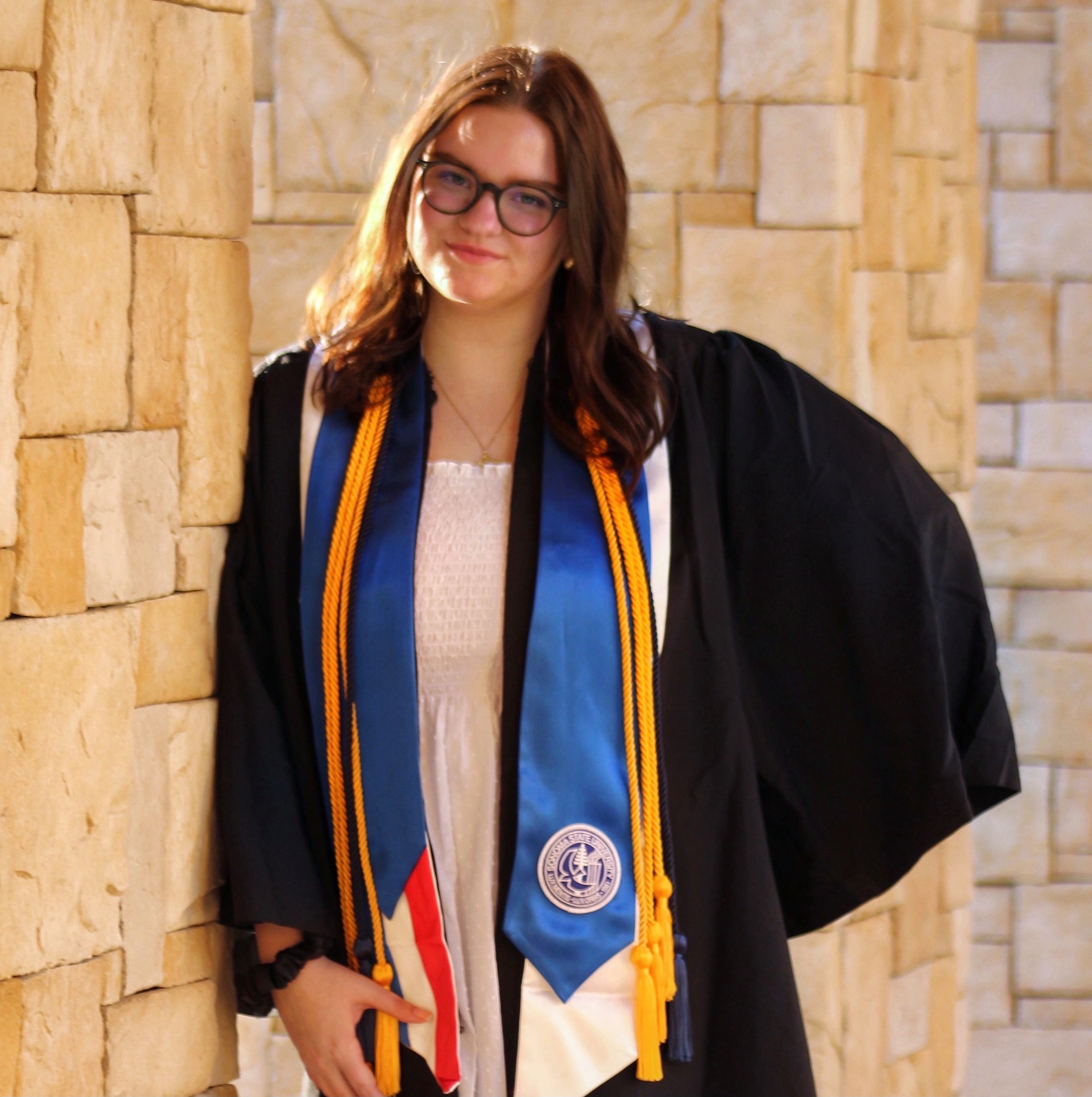 My time in the French Program at Sonoma State University has definitively shaped both my personal growth and my career path. I was not expecting to continue with French after my undergraduate studies, but I fell deeply in love with studying the language and becoming fluent. I enjoyed every second of my time at SSU, and I am extremely grateful for my professors and peers. I became a more effective writer, a stronger critical thinker, and I gained a broader cultural perspective through my studies abroad in Lyon, France. After completing my degrees in French and Early Childhood Development, I decided to attend graduate school. I am currently teaching French 1 at UC Davis, where I was offered a Teaching Assistantship. This experience is validating my desire to teach in a French immersion classroom after I obtain my Master's. I would certainly not be where I am today without SSU's phenomenal French Program
Raymundo Lopez
B.A., French, B.A., Political Science, 2020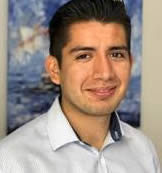 "I would like to cordially thank Dr. Gaelle Corvaisier, Dr. Olivier Marteau, Dr. Christine Renaudin, and Dr. Suzanne Toczyski for supporting me in my journey in French at Sonoma State. One of the most memorable parts of that journey was, undoubtedly, my study abroad year in Aix-en-Provence, France. There, I was welcomed by a French-speaking host family, I ventured out into the southern cities and dined at rustic holes-in-the-wall, and met some extraordinary individuals. Moving forward, I am quite optimistic that my knowledge of the French language, and admiration of the Francophonie world, will complement my research interests in graduate school and in my future endeavors. I am interested in extra-territorial voting, the African Diaspora (with particular emphasis on the Caribbean), and voter disenfranchisement. Admittedly, there is a possibility that my trajectory may change, but having conducted preliminary class projects at Sonoma State—as well as years of speaking French under my belt—I depart from this institution with direction, confidence, and hope.  I am spending this first summer after graduation at the African American Policy Forum at Columbia University, and will begin the Masters in Latin American Studies at Stanford in the fall."
Heidi Fredrickson
B.A., French, 2020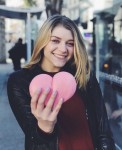 "Coming to SSU as both a transfer student and senior was both nerve racking and exciting. I was pleasantly surprised at how welcomed I felt in my courses and particularly within the French department. I was challenged along the way but felt encouraged and supported by the French professors at Sonoma State, who helped me to develop my analytical reading and writing skills and overall competence in the language. I feel confident that I will carry this new knowledge and passion for French and pass it on to my future students as I continue my next chapter in life becoming a high school French teacher." Heidi earned her single-subject credential in May 2021 and will begin teaching at San Marin High School in Novato in the fall.
Connor Black
B.A., French, 2019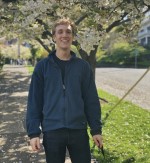 Connor begins his master's at Rutgers University in fall 2020. He says, "During my time at Sonoma State I participated in the year-long CSU International Program in Paris where I discovered a love for French cinema and literature. After graduating, I returned to Paris to teach English in the Academie de Créteil under the TAPIF Program. This coming fall I will start my Master of Arts in French at Rutgers University. I am truly grateful to have had the diverse opportunities and high-caliber teachings provided by the French department at SSU!"
Lorry Guastalla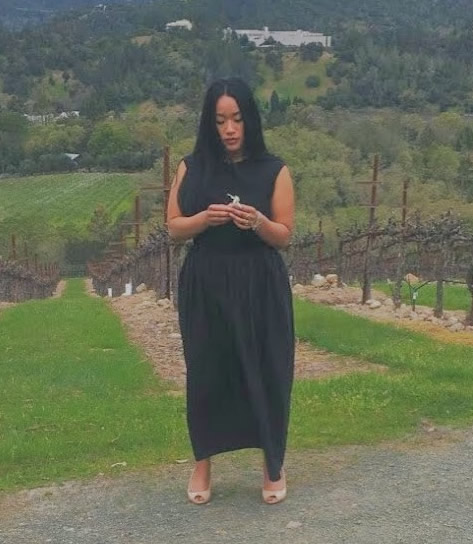 B.A., French, 2019
"After graduation, I decided to deepen my love of education and community outreach and pursue a Master's degree in Library and Information Science at San Jose State University where I hope to specialize in Archives and Preservation in order to gain a position in either an academic, artistic, or governmental environment. I suppose my desire to preserve past and present materials was inspired from the historical knowledge I gained by participating in the French program at Sonoma State University. Additionally, my academic experience at SSU has only enhanced my relationship with the French culture and language. Before entering the program, I had spent my twenties exploring the world, even living in France, and then marrying a French man but despite my conquests, I was still entering uncharted territory with my return to traditional education as a first generation and unconventional student. Therefore, it was a true personal accomplishment to successfully graduate such a challenging program which has consequently propelled me towards a deeply rewarding and unimaginable direction. Furthermore, I believe my undergraduate years assisted me in establishing the foundations (formed by both the coursework and the supportive faculty) needed to move about the professional world more freely, confident that I am fully capable of deciphering any foreign language, be it linguistic or otherwise."
Clara Schroeder 
B.A., French, 2019
"Since graduating from SSU in May 2019 with an environmental studies major and French minor, I have been using the skills I learned as an undergraduate to pursue different ventures. Currently, I am in the process of applying to graduate school to study spiritual psychology after returning from my second trip to Nepal. Studying French at Sonoma State helped me develop better communication and analytical skills which has been invaluable in my work as a volunteer teacher in Nepal and in my job as an outdoor retail sales specialist. I thoroughly enjoyed learning more about French history and culture and made life-long friends in the department. I see being fluent in French and English as a real strength for my future career as I plan to work internationally and speaking more than one language really widens my options." Clara has been accepted into the Spiritual Mind, Body Masters Program at Columbia University.
Alanna Reed
B.A., French, 2019
"I earned my Bachelors of Arts degree in French and I am currently working as an au pair in France right outside of Paris. I live with a French family and spend time with their children, helping them to improve their English skills while in turn improving my French skills. It is a job in which you are able to easily experience a daily exchange of language and culture. I believe that becoming an au pair is an excellent avenue for anyone who aspires to immerse themselves in another culture, improve their language skills, and make connections from around the world."
Amanda Best
B.A., French, and B.A., English, 2019
"Having graduated from Sonoma State with a degree in French and in English Literature Studies, I am now pursuing a Master's in Philosophy in Literary Translation at Trinity College Dublin. The SSU French and English departments have helped prepare me for the intensive language and linguistics studies involved in the pursuit of my degree by introducing me to a wide range of topics and fields of study. The emphasis on both literature and culture provided through the French Department curriculum has helped me to start out as a more thoroughly prepared translation studies student, as knowledge of both elements are essential to producing quality and marketable translations. The wide variety of topics covered by the curriculum allow for varied interests and exploration of French culture and language. The senior seminar on Franco-American literatures and cultural studies, the Medieval and Renaissance literature courses, and the French history course have all provided me with wonderful starting points for my portfolio and dissertation. I know they will continue to be a solid foundation for my work as a literary translator going forward. Being accepted into such a prestigious institution to continue my studies is a dream come true, and I owe many thanks to the faculty and staff of the French department for bolstering my success with unyielding support and encouragement."
Rachel Beckham
B.A., French, and B.A., Biology, 2019 
"I have been fascinated by the French language and culture since I was a child so majoring in French made sense. After graduating from SSU, I started at the University of Washington, Seattle for my Master of Library and Information Science. Despite not studying French in a classroom setting, I'm still enjoying French literature and music. The SSU French Department prepared me not only for my graduate program but for life.This program has taught me how to work in teams and confidently do presentations. I have even been able to use my French skills for work by translating archival materials. The SSU French Department has been a wonderful family for the entirety of undergrad and I am thankful for everyone."
Diana D'Alessandro
B.A., French, 2018
"I'm currently working as a travel expert for Worldpackers, a website that connects travelers with hosts from all over the world where you can exchange work for accommodation. My work is part time, so I'm still looking for another position. Something that would hopefully allow me to use French. While at Sonoma State, I was part of Phi Beta Delta, the international scholars and the Community Engagement Chair for Sonoma State's International Education. I'm so thankful to have been a part of the French program and wouldn't have been able to do it without the amazing faculty in the program."
Keli Neilson
B.A., French, 2018
"Pursuing a degree in French was one of the best decisions I have ever made. Unlike many alumni, I did not continue my education nor did I move to France. After graduation, I went into the aerospace and defense industries. I currently work for one of the largest government contractors in the country. Working in administration for the company, I use the communication skills and critical thinking methods taught to me by the French Department at Sonoma State University often. About once a week I get to use my French for various reasons including arranging travel, planning logistics, translating, and even chatting with caterers. There are plenty of rewarding careers available to people who choose a French Degree with no desire to teach. I credit my success in large part to the French Program at SSU."
Cindy Dagher Mogannam
B.A., French,2017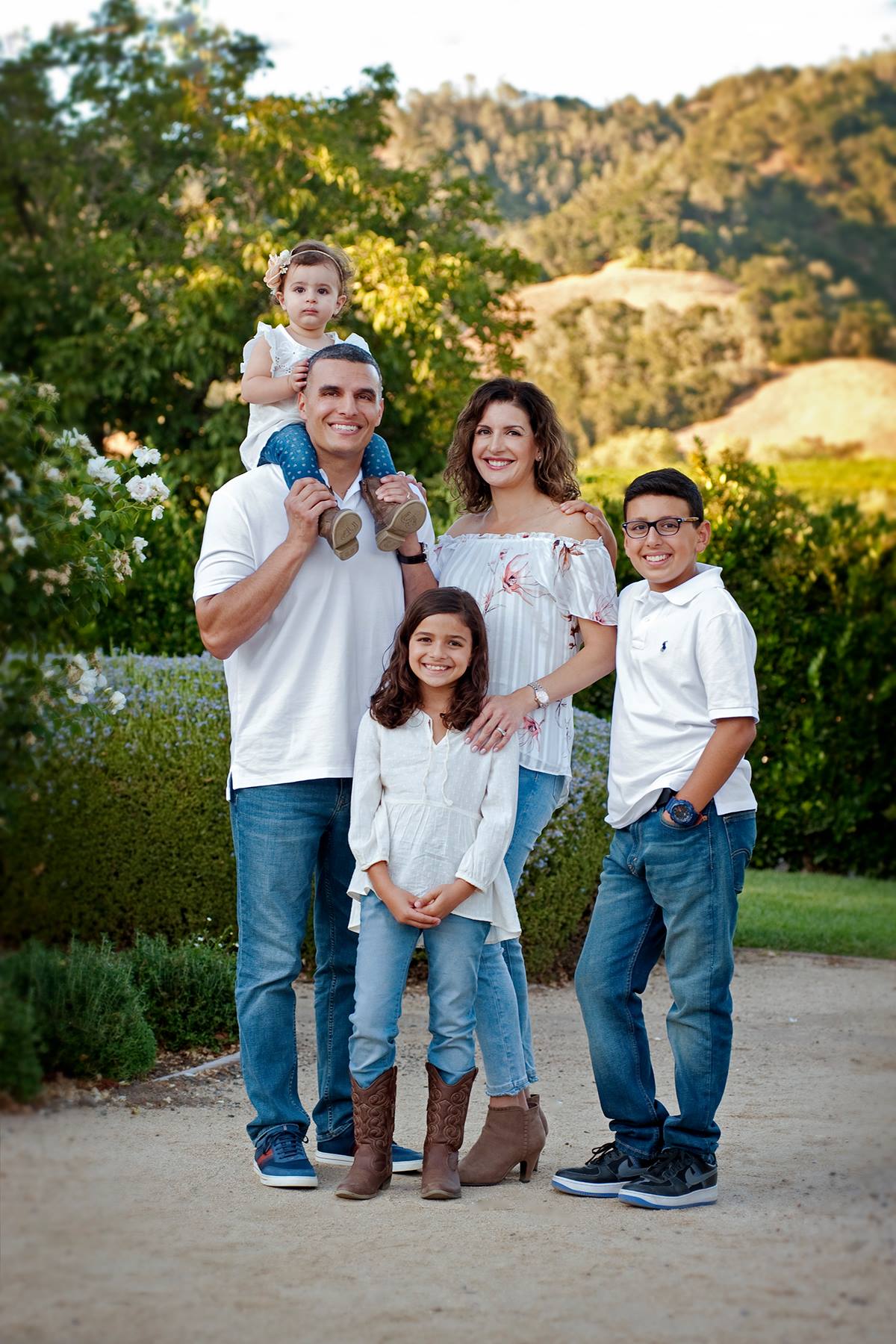 "I couldn't have asked for a more rewarding and enriching experience than what the French program at SSU had to offer. Dr. Suzanne Toczyski and Dr. Olivier Marteau had so much passion and enthusiasm in every class they taught. Dr. Christine Renaudin, Department Chair at the time, showed genuine interest in our progress and accomplishments. They all showed exceptional support and guidance throughout my time as a student. Since graduating from SSU in 2017, I tutored students from the Santa Rosa French American Charter School who needed extra support with their homework, as well as some translation work. Recently, I was hired by l'Alliance Francaise of Santa Rosa as their French Youth Instructor. I have been working on creating the curriculum for their summer French camp. I will also be providing private lessons for students. I am very excited to combine my love of the French language with my experience working with children! My next professional goal is to hopefully obtain a single subject credential and teach French in a school setting."
Fina Wheeler
B.A., French, 2017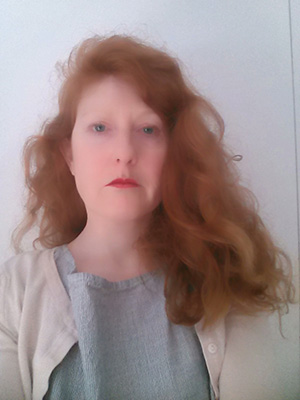 "I transferred to Sonoma State intending to pursue a degree in Liberal Studies in the Hutchins program, but certain circumstances led me to take Suzanne Toczyski's French 201 class. After a semester with Suzanne, I decided to switch my major to French as I implicitly trusted her mentorship and knew that she was a professor I would like to pursue my education under. In undertaking the French major I grew significantly academically, especially as a writer. The French major allowed me to immerse myself in classic texts, but I found there was room within assignments to explore and expound upon issues that are of extreme interest to me, such as feminism, justice, and racial and social disparity. I am so grateful to have been able to study the experiences of humans long ago that also struggled with these issues; these discoveries have affected my worldview tenfold. I truly believe that I received a well-rounded, rigorous, transformational education from the French department that I am ever thankful for."
Krissy Bjorndal
B.A., French, 2016
Krissy is currently living in Paris as an au pair, and will continue to live in Paris next year as a teaching assistant in the TAPIF program where she will be helping French children learn English at l'Académie de Versailles.  She hopes eventually to enroll in a master's program in France. She says, "I am able to be where I am today solely due to the opportunities presented to me at SSU and the French Department. If I had never studied abroad and experienced life in Paris for a year—or for that matter, life anywhere abroad—I could never have become the person I am today. The French Department at SSU gave me not only practice in the basics of speaking and understanding a language, but also context; I gained a better understanding of an entire culture. While determination and the ability to communicate in French are the key factors in what brought me to where I am today, I credit SSU and the French Department for the door that was opened via studying abroad and learning French."
Iris Leal-Contreras
B.A., French, 2016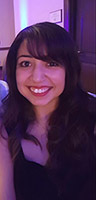 "Studying the French language set me on a path that I couldn't have created on my own. My year abroad in Strasbourg, France truly motivated me to pursue a degree in French. I never really knew what I wanted to do in life, but I knew I wanted my future to be surrounded by languages and travel. I chose to study what I love, and found a passion. I am intrigued in learning as many languages as I can, along with their culture. The French and Modern Language Department at SSU has a group of professors and faculty members who simply "get it." They are supportive in your pursuits, and offer great guidance! Currently, I am studying to be a high school French teacher, and hopefully inspire students from an earlier age than college to explore the study of culture and language, to embark into something unknown to them. Before I set foot in a classroom of my own, I wish to work in France as a teacher's assistant teaching English to elementary students, then look towards pursuing a Master's degree in either French or Linguistics, or perhaps both, who knows! I simply know that I have tasted a small piece of the world, and my journey has only begun.
Update:
Iris now works at College of the Redwoods as an Academic Advisor for their TRIO Student Support Services program. As an alumna of this program herself, it truly is a full circle moment for her to be giving back to her small hometown community. She says, "I have never thought I could love a job as much I love this one, and I'm so excited to support students through their own academic journey now being on the other side of my own. It is truly rewarding and an honor to be back where I started, now as an advisor!"
After graduating from SSU, Iris went on to try a couple different Master's programs in teaching and also public administration and eventually fou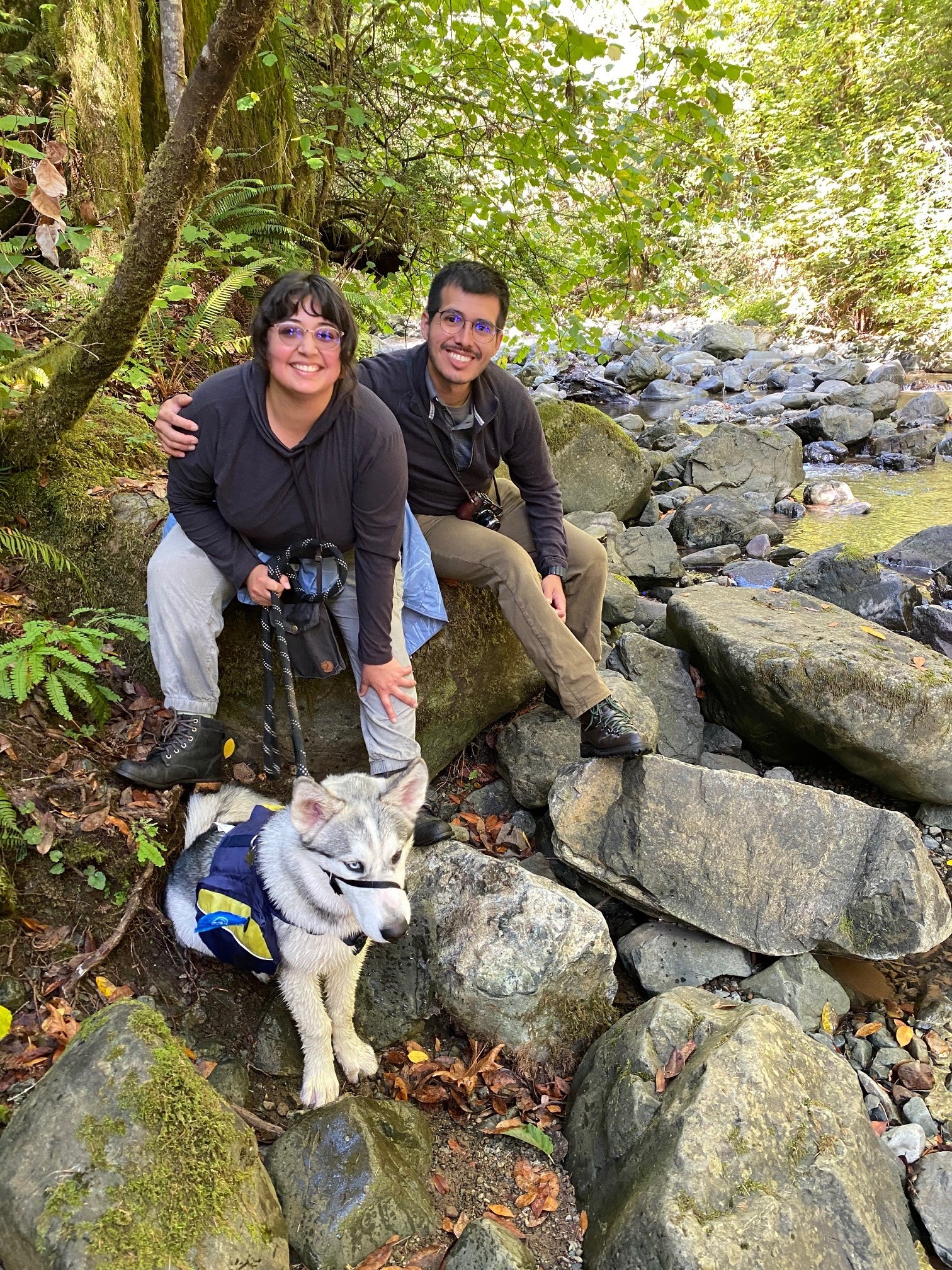 nd her heart set in nonprofit administration. While she used Spanish more than French, she had a great side business tutoring French to elementary students around Sonoma County. Her love for travel is still as grand as before, and hopes for another Euro Rail tour soon! As of now, Iris and her longtime partner Gustavo (also a SSU alumnus!) recently bought a house in her small coastal hometown in Northern California and now reside there with their new puppy, a Siberian Husky named Rio.
Carlie Hughes Dupuis
B.A., French, 2016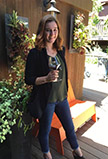 "The French program at SSU was crucial to my lifelong pursuit of knowledge. After studying abroad in Paris, 

France, I discovered a love for the culture surrounding French wine. I am currently a sommelier at a French-influenced winery in Healdsburg, CA. I am able to use my knowledge of French culture every day and love when I get to speak the language to our winemaker, chefs, and Francophone guests. I remember fondly the lessons I learned from the French professors at Sonoma State University and use the skills and knowledge I gained while at the university in my day-to-day life. I also tutor aspiring Francophone in French as I used to at SSU. The French language and culture has always been an important part of my life and will continue to be just as important in my future."
Karyn Junkel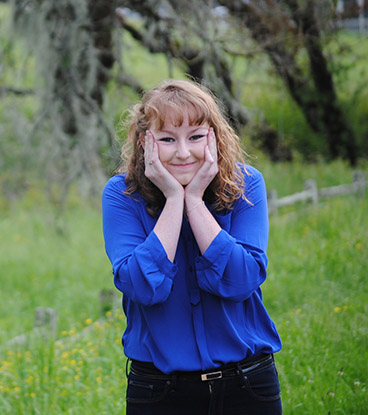 B.A., French, 2016
"After my very first French class, I fell in love with the language and it has changed my life in so many beautiful ways. Soon after, I switched majors and found a warm and welcoming spot in the French program at SSU. With my French studies, I realized studying abroad was now a possibility and after visiting the Center for International Education at SSU, I found a program that suited my needs. After spending the most incredible 4 months in Southern France, I knew I'd found my niche. In hopes of returning to France as soon as possible, I applied to the TAPIF program my last semester at SSU and, after months of waiting, was finally accepted! I am now currently living in Perpignan and enjoying my time teaching English to enthusiastic, and sometimes very rowdy, French kids. I am also working on gaining my TEFL certification and I look forward to see what adventure the future has in store for me after my time here. I honestly can't imagine what I would have done or where I would be without the French Department at SSU. I received a great deal of encouragement and support from the French department and I learned extensively about not only the French language, but also the different cultures behind the words. I would not be where I am without them and I would not have grown so much as a person were it not for their guidance. Thank you so much, Suzanne, Olivier, and Christine!"

Vanina d'Ambrosio
Graduated with French minor, 2015
"During my time at SSU I participated in a year long study abroad in Paris, France which was the best experience of my life and I can not speak highly enough about it. While in Paris I discovered my love for Art History and French culture. My study abroad experience has led me to applying for a Masters in Art History focusing on French art of the 18th and 19th centuries. I would not be where I am today without the guidance and intelligence of all my amazing professors and the incredible international office that helped me succeed while abroad. When I receive my masters I would love to work first hand in a museum as a curator and also as an art writer either here or in France. I still speak French today with my partner who I met in Paris and have a deep appreciation for everything the English and French departments have done to help me succeed and become a more culturally aware person."  Vanina has recently been accepted to the Masters in Art History program at CSU Long Beach.
Milan Morales
B.A., French, 2015
Milan worked full-time in the Center for International Education at SSU. Milan says her experience learning French has helped her relate to the international students that she works with, and has been very useful in communicating important information to students. She is continually encouraging students to study abroad in France, like her own experience in Aix-en-Provence, in the hopes of inspiring others to learn French. In the future, she hopes to pursue a career in international education, working with students on international exchange programs.
Sarah Heyward
B.A., French, 2015
In 2020, Sarah accepted a tenure-track position at the University of New Mexico-Albuquerque (Valencia Campus). Sarah discovered her love of languages through her unique study abroad experience at Sonoma State University. As a freshman, Sarah made it a priority to study abroad in France for her sophomore year before she had even started her first semester at college. After a few months in the introductory language program in Aix-en-Provence as a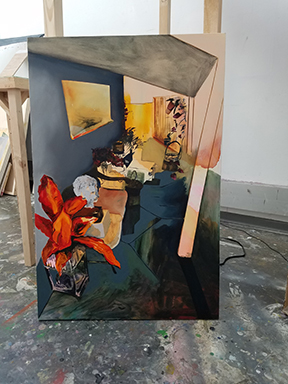 sophomore, Sarah decided to tackle her frustration in learning a foreign language by applying to the Paris program for the following year. Returning to the U.S. as a Junior, Sarah had spent more time abroad than she had at Sonoma State University and was jokingly declared the "French-major-we've-never-met" by her professors. Sarah double-majored and obtained a BA in French and a BFA in painting. Studying French was crucial in opening up her critical thought process about the world which she used actively to enhance her artwork. After graduating from Sonoma State University, Sarah moved to Philadelphia to attend Tyler School of Art and obtain an MFA in Painting.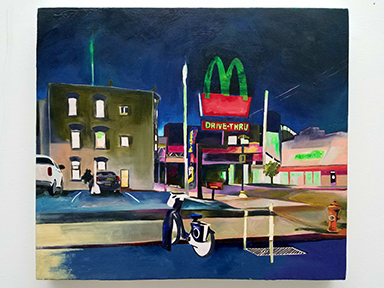 At Tyler, Sarah was awarded multiple teaching assistantships as well as a curatorial fellowship and a semester as "Teacher of Record".  Currently, Sarah is working and living in Philadelphia teaching design and drawing in higher education at multiple schools. Sarah incorporates her experience learning another language abroad in her fundamental teaching philosophy and encourages her students to question what they know about the world through critical thought in relating art to many subjects outside of the classroom. Learning another language has given Sarah the tools to teach a diverse student body that include international students. As a recent post-graduate with limited experience, Sarah has been given many teaching opportunities at various colleges. Sarah attributes the positive feedback on her applications to her experiences abroad and learning a second language.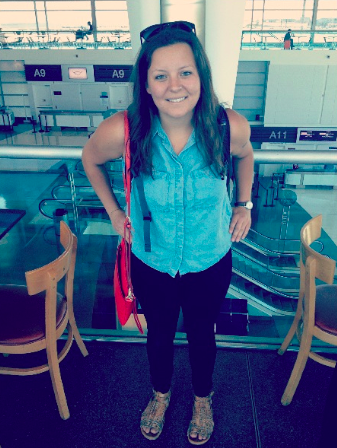 Kirsten Zehring
B.A., French, 2014
Kirstie graduated with a Masters in French from UC Davis in 2018 and taught French as an associate instructor at UC Davis until 2020. She is currently a researcher at the Center for Digital Government and the Center for Digital Education. She says, "The French department at SSU played a large role in my success in graduate school. The program, my time studying abroad in Paris and my time as a language lab facilitator prepared me for rigorous graduate level language coursework. The program taught me critical thinking skills and cross-cultural communication skills that have helped me in every aspect of life and especially in my current work as a researcher."
JoeJoe Clark
‪B.A., French, 2014   
JoeJoe had been accepted to a Bible College in Colorado Springs where he will major in Missions. He plans to apply to the Peace Corps after completing his education at Colorado Springs.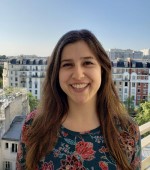 Erica Forster
B.A., French and B.A., Global Studies, 2013
Erica completed her Master's in French at San Francisco State in 2016 and taught FR201 at SSU in the fall of that year, while Professor Toczyski was on leave. She also worked for an international exchange student organization and tutored French. Erica says, "After graduating from Sonoma State, I knew I wanted to continue studying French. 
After I earned my Master's, I moved to France, where I worked as an intern for the French transportation company Keolis, before taking a full-time job as Operations Manager for The Tour Guy.  Since I'm the only employee based in Paris, it's intense --- we run guided tours of all the major tour sites in Paris (the Louvre, Versailles, etc.) as well as food tours.  I hire and schedule tour guides, am in charge of ticketing and reservations with all major museums, and work frequently with restaurants to schedule food tours.  I also schedule river cruises. I really like the job because you get to help people experience Paris, the number one most visited city in the world, and I get a lot of joy out of that.
Earning a degree in French at Sonoma State had an enormous impact on preparing me for higher education and the job world. While I was a graduate student, I used French on a daily basis in my classes and when teaching. I also regularly met French speakers in San Francisco and was able to create close friendships and professional connections because of my language skills.  I now live in Paris and use French constantly, both personally and professionally.

Learning French has made me a more confident, outgoing individual. Thanks to my studies in French, I have been able to live abroad and learn about different cultures around the world. I have also been able to improve my writing, speaking, and general communication skills that will serve as an asset in any profession. I am grateful every day that I chose to study this amazing language and that I have the opportunity to share it with others through teaching and tutoring. I can't imagine being the person I am today without French and my experiences with Suzanne and Christine at SSU! " 
Jason Paiva
B.A., French, 2013
"I am currently a Product Manager in the semiconductor industry. So far in my career, I've had the privilege and opportunity to travel to France, Germany and many countries in Asia. Knowing French is extremely helpful in my business travels and career. Learning French gave me the insight into another culture and how people communicate. The skills I learned from learning French have allowed me to be an effective leader, communicator and businessman."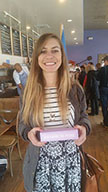 Becca Horton
B.A., French, 2013
Becca works at Okizu, a non-profit summer camp and peer support program for families affected by childhood cancer. She says, "French played a large role in guiding me to where I am presently. Through studying French at Sonoma State, I received an excellent education from two profound professors. I was also given the opportunity to study abroad in Paris, which I can truly say was one of the best decisions of my life. This taught me communication skills, to be independent, culturally accepting, and to be able to adapt to multiple situations. Studying French and living in Paris have taught me these lessons, as well as many more, which I now apply in my daily work life. I am able to work with all different types of families from all different backgrounds. I am able to adapt to situations when needed, be flexible, and handle stressful situations with ease. I have even used French on occasion! I know that having French as one of my majors influenced my life greatly and has contributed to me being who I am today."
Korie LaFond
B.A., French, 2013
After completing her degree at Sonoma State in 2014, Korie went on to earn a Single Subject Teaching Credential for French. Currently Korie is teaching French and English Language Development at White Hill Middle School in Fairfax, CA. She consistently looks for chances to employ the skills she learned from Suzanne and Christine in her classroom! 

Jenna Riggan
B.A., French, and B.S., wine business concentration, 2012
Jenna currently works at Amcor Flexibles, the leading packaging supplier for the wine & spirits industry. She is the Marketing Coordinator for North America. She says, "The ability to understand, speak & write in French has helped my career enormously. While my Wine Business degree led me to my current company & industry, being fluent in French upped my competitive advantage and helped secure my position. I communicate with my boss, fellow coworkers and management team in Paris & Montreal daily, and frequently work with the French American Chamber of Commerce in San Francisco for events and interviews."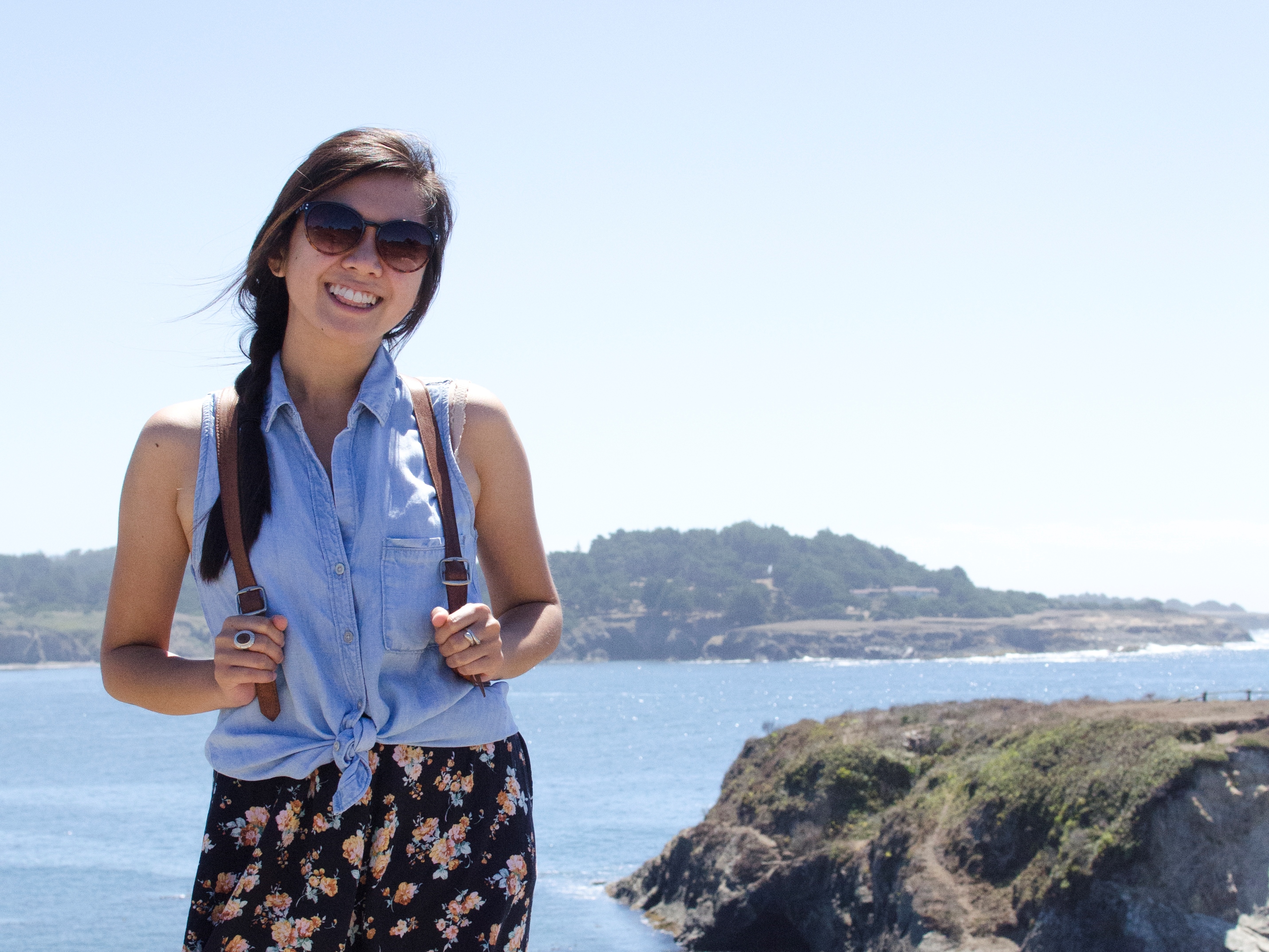 Monica Dimson
B.A., French, 2012
Monica is a Staff Research Associate, University of California Cooperative Extension (UC Agriculture and Natural Resources) She says, "Since I currently work for a weed scientist and an entomologist, the utility of my second language is not immediately apparent. I rarely speak French now, but I didn't necessarily study it, at SSU or in France, for its utility. I studied it to diversify my skills, to exercise different communicative and creative faculties--i.e., because I love variety. Some streak of French culture still colors my perspective and adds to the wholeness that I'm always looking for. It is not a daily part of my life or my occupation, but it did save my boss a trip to Google Translate when he couldn't read a packet of French pumpkin seeds."
Danny Kendrick
Graduated with  French minor,  2012
"Since then I have been speaking, reading and writing in French almost every single day.  I also travel to France quite often to play [music at] festivals with various groups.  Suzanne Toczyski's courses played such an integral role in comprehension of language, history and culture which ultimately inspired me to study abroad in Paris in 2009.  If you're interested in a French major/minor, or any language major/minor, for that matter, my advice would be that it is the best thing you could do for yourself."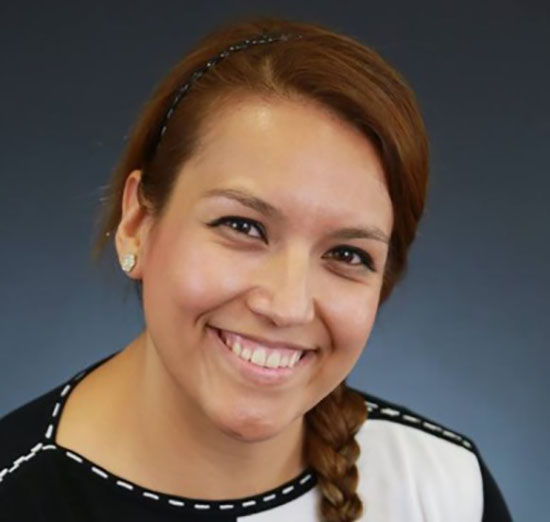 Maria Gonzalez
B.A., French, 2011
Maria was hired by Fetzer Vineyards, a winery facility located in Hopland, California, as a Bilingual Human Resources Specialist. There, she is responsible for a variety of HR related activities including but not limited to: benefit administration, HRIS, recruiting, employee training and development, leave of absence administration, employee relations, bilingual support and more.  Although the languages she practices the most at work are English and Spanish, she strongly believes her French degree had a strong influence in landing her the HR position when she graduated. French is still part of her regular life, as she still fondly remembers her French lessons and still finds herself madly in love with French culture, literature, and cinema, and is working very hard to make her dream of visiting France for the first time come true.
Caroline (Ammann) Neyman
B.A., French, 2010
Caroline is the Director of Artistic Administration at Sonoma State University's Green Music Center.  She works on everything from artist contracts, to concert and event operations. While she doesn't speak French daily, she is given the opportunity to converse with French speaking artists that make their way through the venue.  She feels that her French degree, and studying abroad, allowed her to learn and experience a different culture that has given her an appreciation for the beauty of what different cultures offer via the performance space.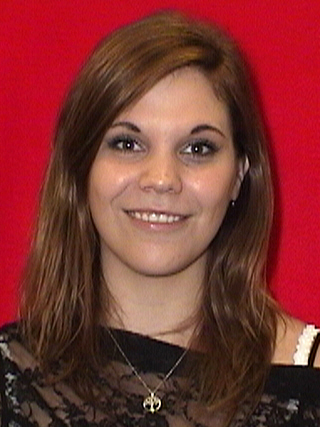 Autumn Vowles Siquig
B.A., French, 2010
Autumn is currently a French instructor and graduate student in the PhD program for French Languages and Literature at Johns Hopkins University. She says, "Although French was my professed "fun major," it led me to experience life abroad in Lille (in the north of France), where I lived for eight months and taught English to collégiens as a part of the TAPIF program (Teaching Assistant Program in France). Subsequently, my passion for learning and teaching, coupled with an appreciation for French language and culture and a love of literature guided me in my decision to pursue a career in academia in the field of French studies. I am currently in my third year of a PhD program at Johns Hopkins University where I will be writing my dissertation on 17th and 18th century libertine literature in France. After graduation, I hope to become a professor of French in an American University."

Kelly Dixon
Graduated with French minor, 2009
Kelly currently works as a flight attendant for Delta Air Lines. While she is not a designated French speaker for the operation, she uses her French often with passengers onboard!
She credits her current career with learning the French language, as a trip to France with her high school French program made her fall in love with travel. Pursuing French helped to give her the confidence to step out of her comfort zone and experience life all over the globe.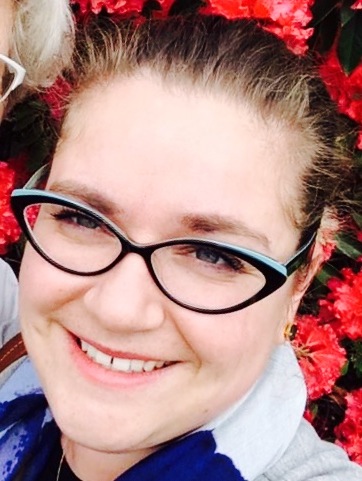 Stephanie Gorevin
B.A., French, 2009
Stephanie is currently a Senior Project Manager at Welocalize, an international translation and localization vendor. She says, "My first job out of school was working for a for-profit study abroad company. I worked with students from France and Spain each summer. Putting my resume on monster.com allowed a recruiter from a translation company to find me, and I know my language background played in my favor during the hiring process. I worked as a project manager for a medical device translation company (think "hospital bed instruction manual" needs to be translated for the countries where you're selling it). My newest adventure is as Senior Project Manager with Welocalize, where I work with various tech clients in Silicon Valley on their localization needs (marketing material, UI/UX related content), as well as exploring the growing field of Machine Translation (MT). We're nowhere near the capabilities of babble fish, but our linguistic teams are helping to train the machines! My background in language played a huge role in my current career. From working in study-abroad to localization industry, I had no idea there were so many diverse opportunities available to language students. There are so many options!!"​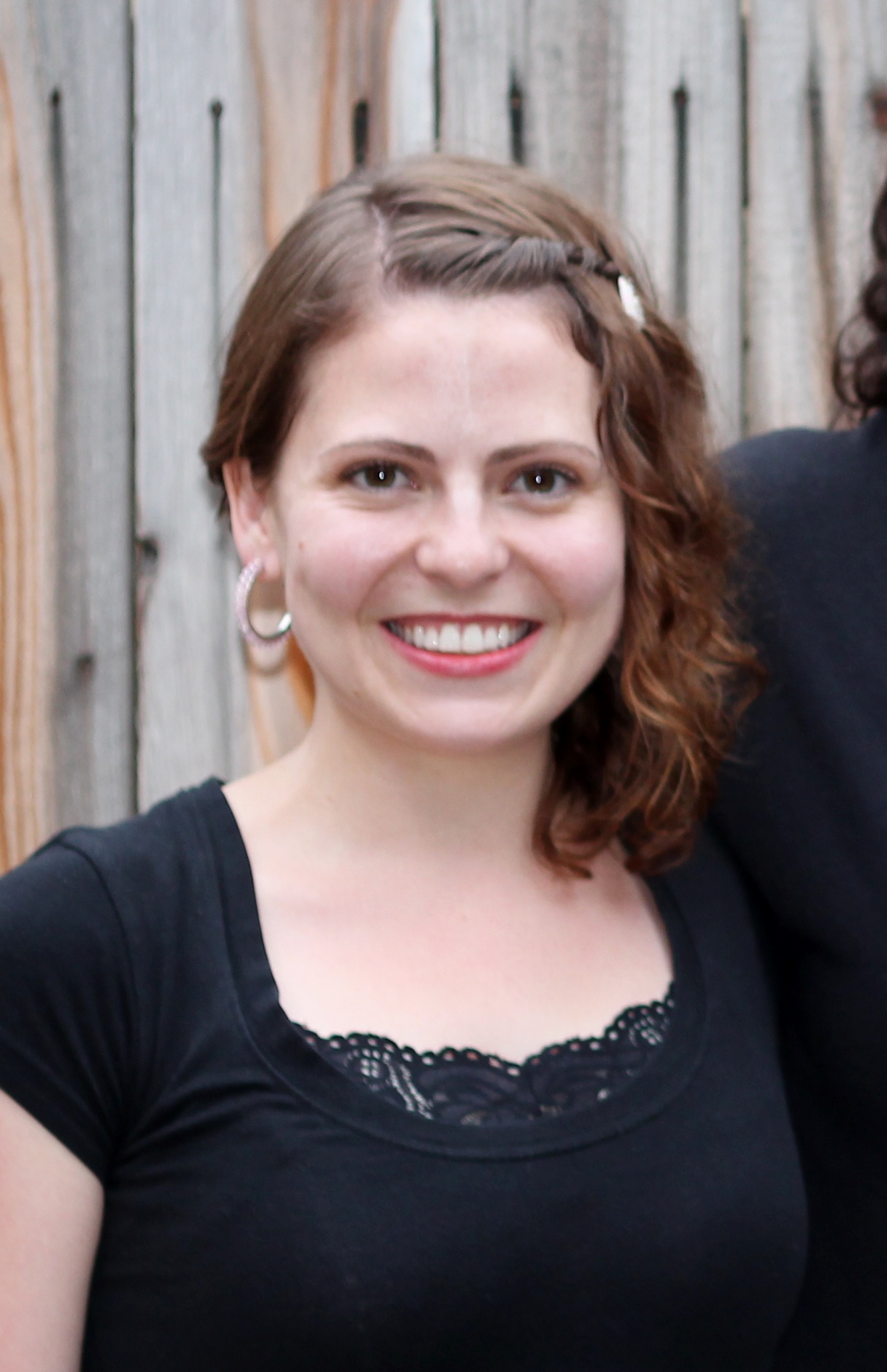 Alexandra Hodge
B.A., French, 2009
Alexandra says "I recently returned from working abroad in France as an Outdoor Trip Leader with an international adventure travel company. Both my French language skills and study abroad experience were fundamental in obtaining this position overseas. The ability to communicate in French allowed me to successfully interact and establish a rapport with local vendors, handle trip logistics, and work through any unexpected changes. Most importantly, it gave me credibility in the eyes of clients as I introduced them to local French culture, businesses, and community members."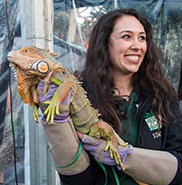 Blair Bazdarich
Graduated with  French, 2009
Blair works as the Outreach and Teen Program Manager, San Francisco Zoo & Gardens, and cohosts This Week in Science. She says, "French has played a pretty large role in getting me to where I am today, though not in the most direct sense. Mainly it got my brain working in ways it hadn't before, and stretched out my language muscles very well." I strongly believe that my background in French allowed me to pick up Hebrew much easier when I moved to Israel for 6 months in Winter 2012. While living there, I gained an invaluable set of skills working at the Jerusalem Zoo, which allowed me to land my first full time job in Conservation Education upon my return. I now do what I have always dreamed of doing – I run the ZooMobile program, bringing animals to classrooms throughout the Bay Area fostering caring and conservation values to students of all ages. Additionally, I am a cohost on the podcast This Week in Science, and I would not be nearly as comfortable broadcasting each week if I hadn't had to do so much public speaking in college... in French! Now that I reflect upon it, I also think I learned a lot from Suzanne when it comes to teaching – she was one of the best teachers I ever had, and helped me find my voice and my teaching style."
Andrea Plummer
B.A., French, 2009
"I went on to obtain my master's degree in Museum Studies from the University College London. I am certain that my French BA was essential in gaining entry to this top European university and loved that I was finally able to visit France (twice) while living in England. Currently, I am working as an Account Executive at the Beeline Group, an advertising firm in the Bay Area. I work on several accounts doing in-store marketing merchandising for Hewlett Packard. While this work doesn't directly relate to my French major, I do still use French in the work place. We have several accounts in Canada that translate our marketing materials into French and often I am asked to review and help sign off on French pieces. I believe my love of the French language and culture contributed to my passion for traveling and love of history and literature. I continue to read novels and news websites in French and am constantly on the lookout for my next travel adventure."
Alessa Rigal
B.A., French and B.A., Global Studies, Spanish minor, 2008
"French always had a role in my life, but it wasn't until I got to SSU that it became more prominent – as I decided to add it as part of my double major in Global Studies and French. My dad and all his family are French, but it was spending time there before SSU and then spending a semester in Paris that really made that French love flourish! I spent a year in Southern Spain as well, and after graduating, I moved to the UK. A soon-to-be British husband and nearly 12 years later, it is all still going well! My jobs over the last decade have focused in the humanitarian space – with refugees and asylum seekers and then more focused within labor rights. French has played a key role in each of those jobs, allowing me to connect and speak with workers right up to Moroccan government officials. Getting to use French and Spanish have been such assets, playing a key role in my career. Suzanne and Christine were such inspiring, diligent and challenging professors that really cemented a greater love for the language. It is such a brilliant program and you will meet some incredible people!"
Jill (Mattison) Torres
B.A., French, 2006
"I studied at SSU for 4 years, double majoring in French and Liberal Studies. During my last year I realized I would regret not seizing the opportunity to study abroad for my last year, so applied for the Paris program for the 2005-2006 year and have been here ever since.  During that year I met someone (one of the best ways to improve your French, in case you were wondering) so after my study abroad year ended I spent a summer in Aix-en-Provence with the guy who later became my husband." In the fall I began teaching English in Paris to 2nd-5th graders. In the years that followed, I gave English lessons, got married and 

had two Franco-American bilingual babies who will never agonize over learning to say things like "tout droit" "grenouille" or " écureuil."
I am so thankful that I found Suzanne and Christine in the French program at SSU because, though I had loved studying French in high school, I was frustrated to not be improving and had all but given up. Without these two inspiring women I wouldn't have ended up where I am today.  They both had their own unique way of bringing France to the class, making class fun, even classes that began at 8am!"  
Tamara Bunge
B.A., French, 2006
"Nine and a half years post graduation I am currently a massage therapist full time. I have lived in Los Angeles for the past five years,but am ready to move on to the next city/state/country that excites me. After college I lived in different places like San Francisco, Montana, and Paris before ending up here in LA. While I do not have a career centered around my French language skills, I still find uses for it. I worked in retail and hotels for several years and was often called upon to communicate with Francophone customers. I currently maintain my French via a Meetup Group here in LA where we meet and speak only in French. French is still the most important thing to me, and anyone who knows me knows I am still obsessed with France, in fact my apartment is all pictures of France and the Eiffel tower etc, and that I hope to live there permanently one day. Down here in LA, I have a group of four other American girls who I met during the study abroad in Paris back in 2004. We have all remained in contact since and have grown very close due to our mutual experience abroad. We call ourselves the Paris girls and we get together often to cook and eat French food.​"
Christina (Macey) Shinbori
B.A., French, 2005
Christina says, "I originally came to be a business major but after studying abroad for a year in Aix-en-Provence I was absolutely hooked on everything French and wanted to become fluent, learn more about the French culture and maybe even live there one day. After graduation I worked in the restaurant industry (only in French restaurants) for a long time to put myself through Fashion Design School so I could pursue my dream of becoming a Designer. I got to practice my French in "real life" and met lots of great people, both French and not, working in restaurants. For the past 5 years I have worked in the Fashion Industry. Currently I work as a Freelance Product Developer in the Fashion Industry and as a Health and Fitness Coach. I still read in French, watch movies in French, and try to find people to speak it with when I can, as it is still something I am super passionate about. I am trying currently to find ways to have French be a part of my everyday life as it really is part of me now and forever. Many thanks to the wonderful teachers in the Sonoma State French Department, Suzanne and Christine, I had an amazing education here thanks to their passion for all things French and teaching."
Fr. Moses Brown
B.A., French, 2005

Studying French was one of the best decisions of my life.  I quickly realized that the professors in this program really cared about their students and were great at teaching.  It was very personal and supportive.  After SSU, I went to the seminary to become a priest.  I consistently had an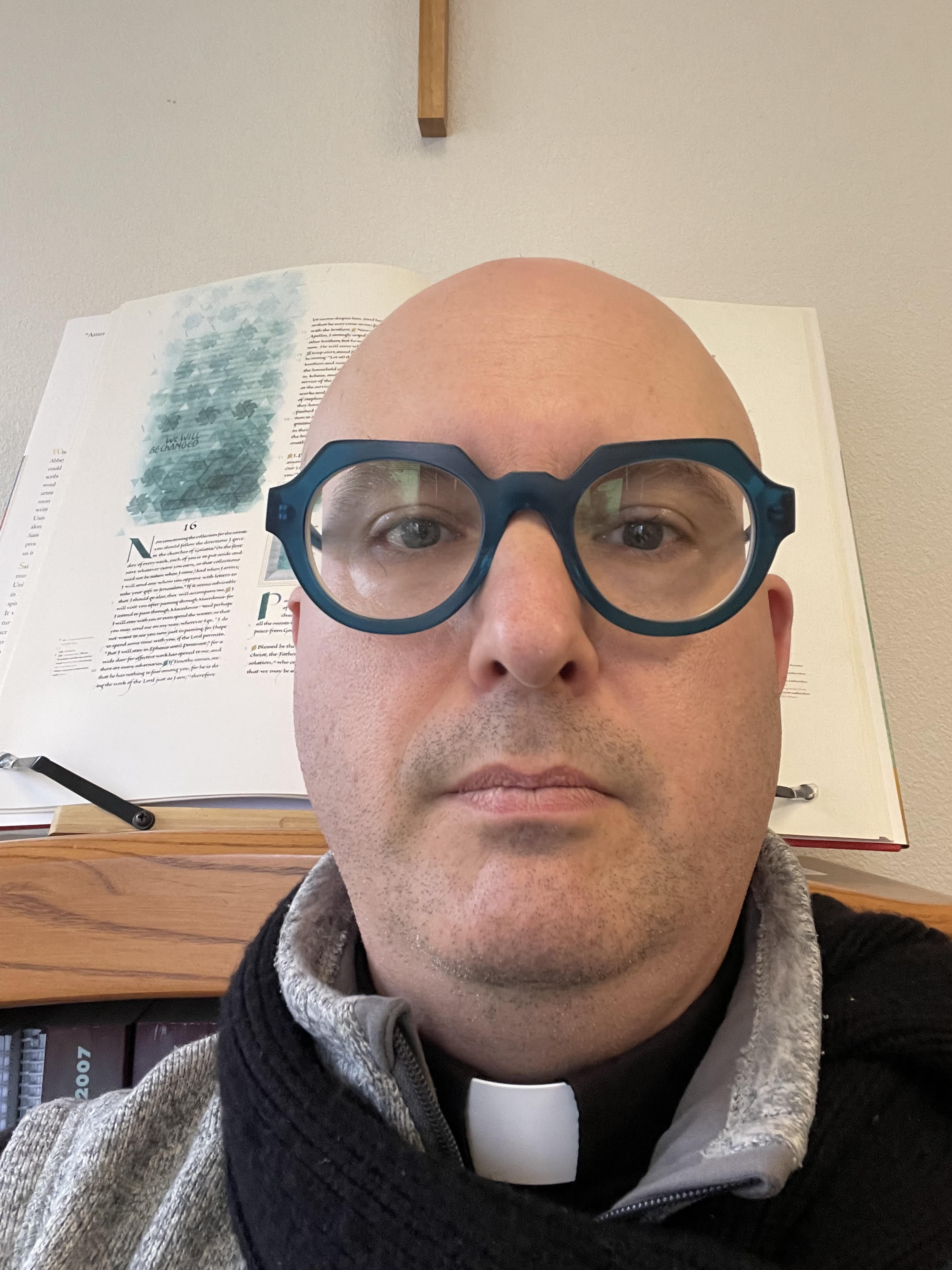 advantage over other students because I could read lots of books that they could not and do deeper research.  I had the same experience when I went to the Catholic University of America in Washington DC to study canon law.    I have also been left with the ability to talk with people from France, Québec, Haïti, and various African countries.  It has given me a different perspective on life and the world for which I am very thankful.
Jana Willcock   
B.A., French, 2003
Jana is currently working as a French teacher at Alameda High in the Bay Area.  She has also taught French in many different levels and capacities, including at Sequoia Adult School, Cactus Language Training in San Francisco, doing classes for homeschool students of all ages, and
even Immersion French for preschoolers at Blue Moon Learning Center.  Her favorite students, though, are her three daughters, who are learning French at home and at the Francophone Charter School of Oakland.  She also obtained an MA in French from SFSU in 2008.  Jana says, "Studying French at SSU opened a new world to me.  I made a lifelong friend who introduced me to the TAPIF program, and lived in Paris with her in 2003 as an assistante d'anglais.  At SSU, my French language skills were brought from a high school level to one that would allow me to function in France.  My professors there really invested in me, and as a result, I gained an appreciation and understanding of literature and cultures of all kinds. My experience living abroad also helped me gain empathy for all immigrants."
Daniel Bigelow
B.A., French, 2001
After graduation, I went to the School of Education at SSU. I began working at Santa Rosa City Schools in 2000 as a bilingual instructional assistant. Since 2005 I have been working out of the district office as the District Translation Supervisor. I am responsible for recruiting, training and scheduling of all the translators in SRCS. Although the bulk of my work as a translator has been in Spanish, I do have a surprisingly high level of interaction in French to this day. One of the schools in our district is a bilingual French immersion school (Santa Rosa French American Charter School), and from time to time I provide support in French, English and Spanish to the students, parents and staff at this site. My own children attend this school as well, continuing the learning of French in our family. Knowing French, Spanish and Italian has been a particularly important skill for me over the years, not only professionally but also when traveling abroad. In addition I have been able to maintain friendships in multiple languages in many countries. French for me has been a professional skill, a social skill and a continuation of a family connection to France (on my mother's side, via Acadia, Québec and Louisiana). Even the wise cannot foresee all ends, and my language studies really have paid off for me over the years both personally and professionally.