Welcome! ¡Bienvenidos! Willkommen! Bienvenue!
The programs and courses of the Department of Modern Languages and Literatures make accessible to students the languages, literatures, and cultures of France and the Francophone world, Germany and other German-speaking countries, and Spain and Latin America. Studying a foreign language also provides a multitude of benefits that impact many aspects of life and enhance your career opportunities.
On behalf of the faculty of the Department of Modern Languages and Literatures, I welcome our students to the 2023-2024 academic year!  My colleagues and I look forward to working with you! All of us are committed to creating a diverse, equitable, and inclusive community in which everyone can strive for success. We are committed to acts of kindness to create a supportive learning community in which kindness is a guiding principle. For more information see the United in Kindness-resolution.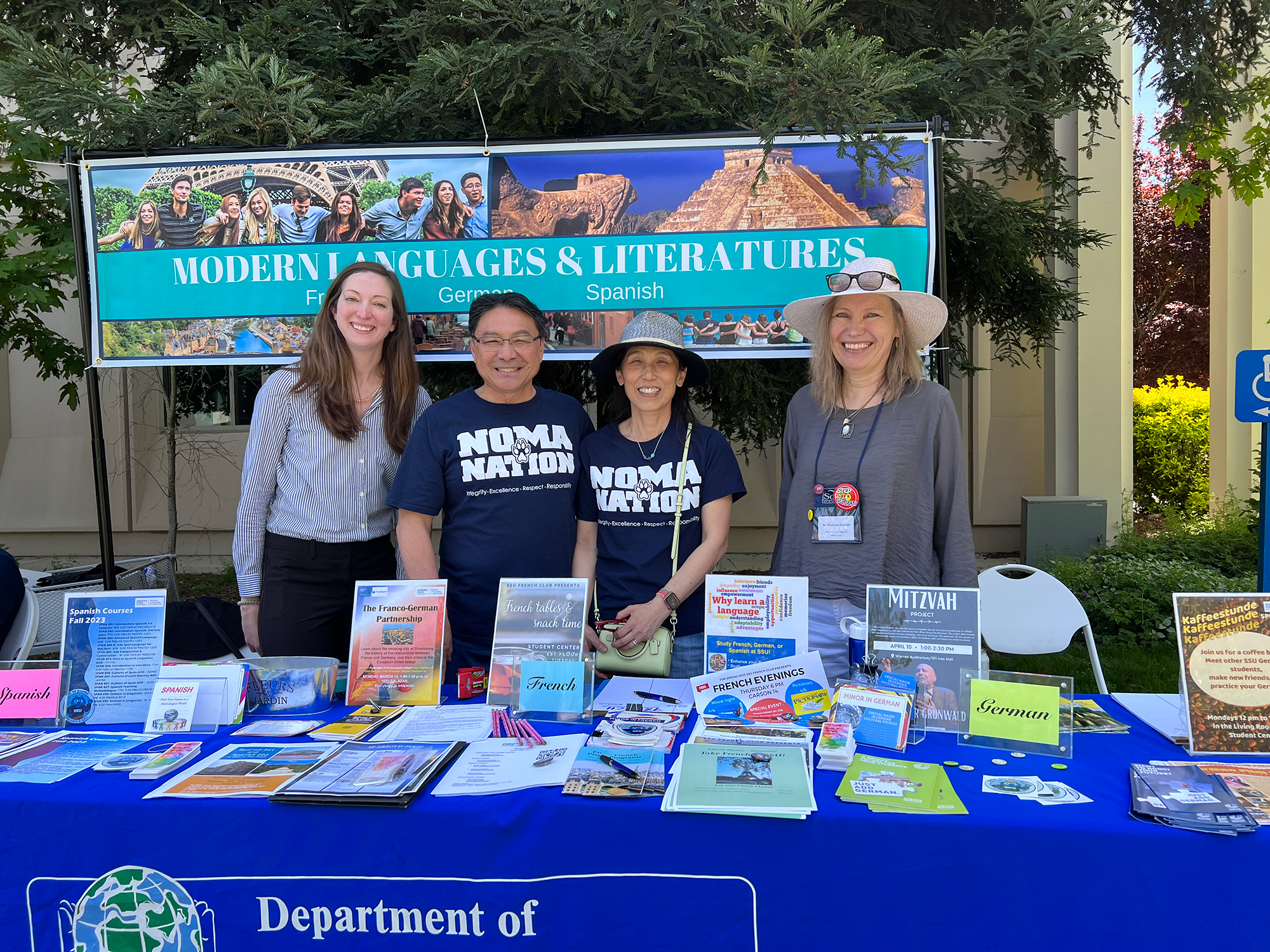 President Ming-Tung "Mike" Lee and his wife Fei with Professors Emily Clark & Michaela Grobbel at SSU Decision Day
We welcome Nathan Gerdes, our visiting Fulbright Foreign Language Teaching Assistant (Fulbright FLTA) for the upcoming AY! Nathan comes from the beautiful town of Münster in western Germany, and is excited to be at SSU this fall and next spring. He just completed his Master's in English, Italian, and Education at the University of Münster. At SSU, he will support the German Program, co-teaching German language courses, assist German language learners in their studies outside the classroom, and offer German-related events together with the SSU German Club. As a Fulbright Cultural Ambassador, he will also offer cultural events on and off campus. Nathan can be reached at gerdesn@sonoma.edu or during his office hours in 10A Rachel Carson Hall.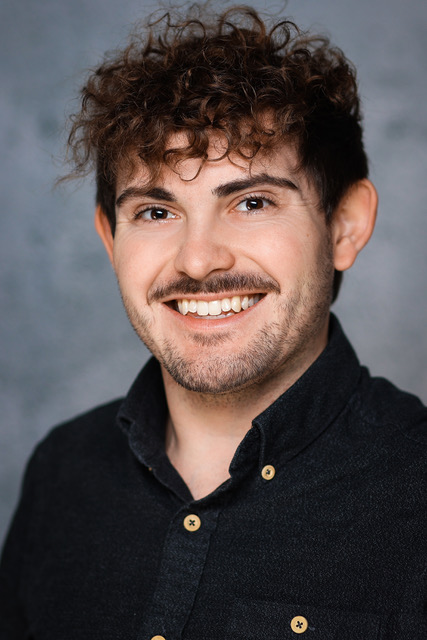 German Fulbright FLTA Nathan Gerdes
-Dr. Michaela Grobbel
 Chair, Department of Modern Languages